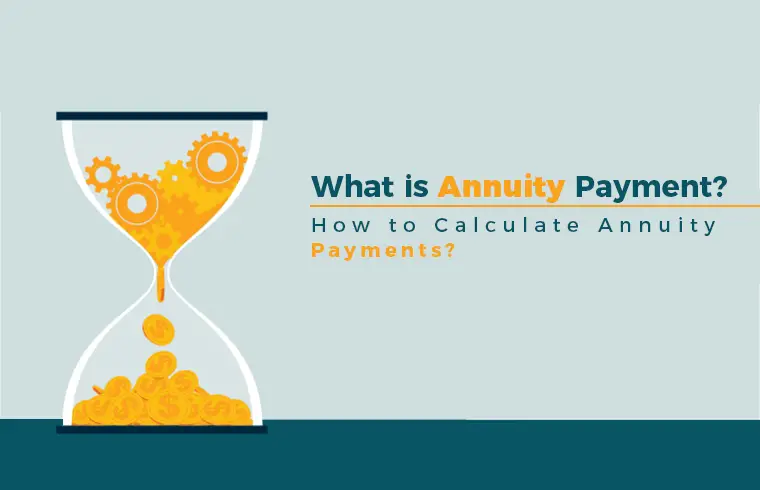 What is an Annuity Payment?
An annuity is a financial product which pays an individual a fixed flow of payments. The main purpose of these financial products is to provide income for pensioners. Financial institutions that receive and invest funds from people create and offer annuities. The holding agency shall issue a payments flow at a later stage after its annuity. So in simple words, we can say that annuity payment is one; which is tend to do on regular intervals for a fixed period of time. Examples of Annuity payment may be; Retirement Plans, Other Insurances etc.
In other words, Annuity is actually a bond between a person and an insurance company in which person submit lump sum amount or in installments to insurance company; and the insurance company in return disburse annuity payment to person immediately or after some period of time; as the annuity type may be selected. The purpose of this annuity payment is to secure future economic conditions with regular income especially in old ages.
Types of Annuity:
---
1- Immediate Annuity
---
For most people, an immediate annuity is the simplest type of annuity to recognize; because it has very simple requirements in its most common form.
A typical fixed immediate annuity involves making an open and clear lump-sum payment to an insurance company in exchange for the right to receive payments from the insurer starting immediately on a regular basis.
You can set up an immediate annuity to pay for the rest of your life; for a specified period of time; or for as long as you and another person you nominate, are living.
Many immediate annuity payments are at an interest rate that is adjustable. When rates are low, you will receive a relatively small amount of future income from the immediate lease. Therefore, you can lose the money paid on the retirement plan; if you choose an immediate annuity based on your life only and you die shortly after you obtain the annuity; if you choose no particular insurance provider for your policy.
Furthermore, an immediate annuity can be extremely useful to ensure a stream of revenue for as long as you live.
2- Deferred Income Annuity
---
Deferred income annuity does not start payment immediately, unlike immediate annuity. Nevertheless, they mimic immediate annuities in most other aspects.
You charge a certain amount in return for the deferred income annuity and; if you reach the age set out in the agreement, the insurance company promises to pay you a certain amount.
In order to avoid mortality costs, most people use deferred income annuity; payouts starting at the age of 85 or 90, which may provide extra income when they are most in need.
Such annuities are also subject to rate of interest; but benefits can be much more than immediate annuities due to waiting for payments and the likelihood that you will pass before meeting the age specified.
It's more common for people, because many don't meet the future age where benefits kick in; to end up getting nothing from a deferred income annuity.
3- Fixed Annuity
---
A fixed annuity is one whose value rises on the basis of specified returns under the annuity contract. In general fixed annuities do not begin with immediate payments and therefore are deferred annuities.
But unlike a deferred income annuity, you maintain the option to decide whether and when the insurance company can start receiving payments under the agreement.
Interest rates may be higher on fixed annuity than on CDs of banks and other popular revenue investments; and are also tax deferred. Nonetheless, care must be taken as to whether you can have access; if any, to your money and any fines or tax implications.
You have to look at the specific provisions of the fixed pension scheme for surrender fee; which can make it difficult to tap into an annuity in the first few years.
4- Variable Annuity
---
By comparison to a fixed annuity, the returns of a variable pension are related to a given market. Variable annuities will give you the opportunity of access to a broad spectrum of investing together with security, whether this is the stock market, the bond market, the combination of the two or a specific investment niche.
In particular, variable annuities often have minimum income guarantees, withdraw-able cash or death benefits which can give them advantage over common stocks and bonds.
Variable annuities are tax-based, like fixed annuities; but the advantage of a broader range of available funds and guarantees appeal to many. Charges can be expensive, with both surrender charges limiting cashout and the recurring annual fees for assurances and mortality costs.
It is wise to search for the lowest costs as long as the score of the insurance company is free.
Please note that after these four there are other forms of annuities; and many insurance companies have names that differ slightly from these. Nevertheless, once you know what these four forms of annuities are; it should help you deal with the plans your insurance agent offers; and see if they are an intelligent move for your investment plan.
Surrender Period
---
Surrender period is the time during which an investor can not redeem the funds without payment of a surrender charge. If the amount invested is removed before the time, significant penalty is subjected to investor. It runs oftenly loner period of time. During that time, investors should understand their financial requirements.
For instance, if an important event needing large sums of cash such as a wedding takes place; it may be a good idea to decide if the participant can afford to provide the required annuity payments.
Income Rider
---
It is an optional advantage which can be incorporated to certain annuity contracts (for a fee); and offers a lifetime guaranteed revenue flow, usually over a period of more than one year.
Rider has to be chosen at the time of application; and can't be added to the approach after the annuity has been given.
How to Calculate Annuity Payments
---
Which Annuity type you have ?
First of all check that which type of Annuity you have? Whether you have immediate or deferred annuity? If you have an immediate annuity, payments will start from your initial investment. While if you have deferred annuity, payments will not started immediately and it accumulates the interest rate.
Similarly check that either you have a fixed or variable annuity. A fixed annuity will have guaranteed rate of interest while variable annuity depends on performance of its underlying investment.
Liquidity- if you have option of withdrawing invented money before time without additional charges or not ? Know your liquidity terms and conditions.
Calculate Payments
For example, suppose you have a $1,000,000 annuity with a 5% interest rate that will pay a fixed annual amount over the next 20 years.
The simple formula is:
Annuity Value = Payment Amount x Present Value of an Annuity (PVOA) factor (1*- See PVOA from here)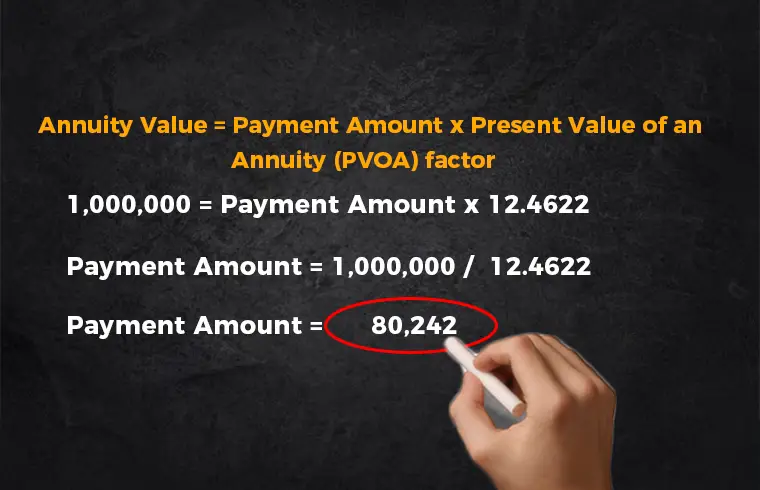 ---
For example, suppose you have a $ 800,000 annuity that will earn 3% annual interest rate until it begins paying out in 20 years.
Future Value = Annuity Value x Value from FV Factor Table (2*- See FV Factor Table)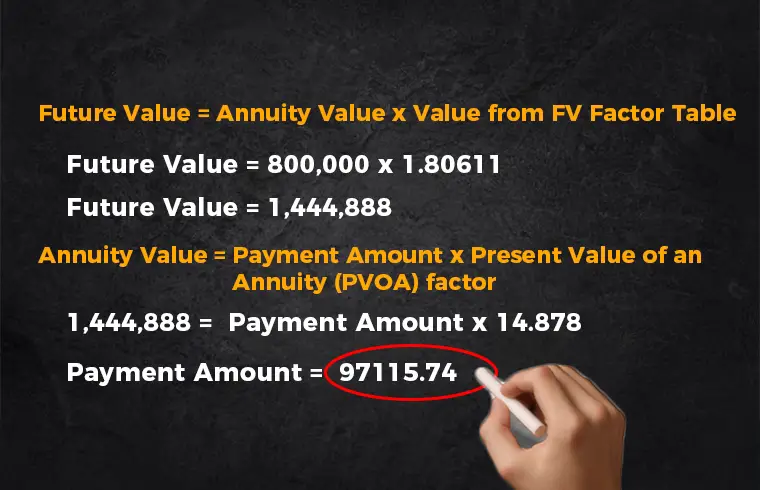 So it is very easy to calculate the annuity payment if you know basic details of contract with insurance company.
---
Want to know? What next is ?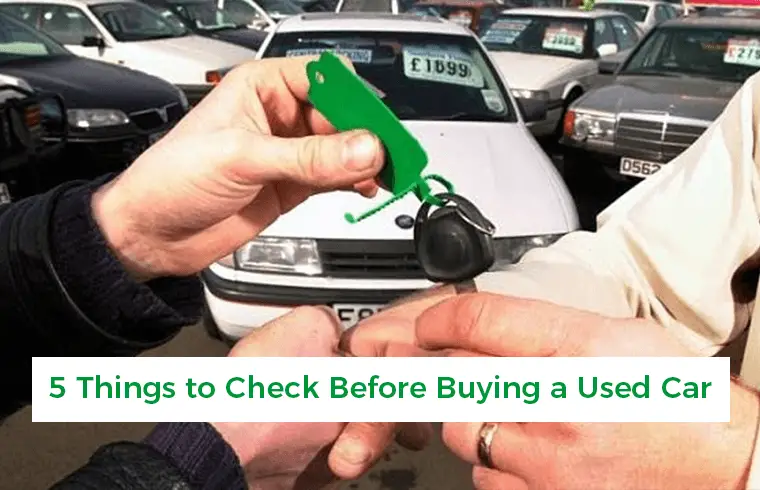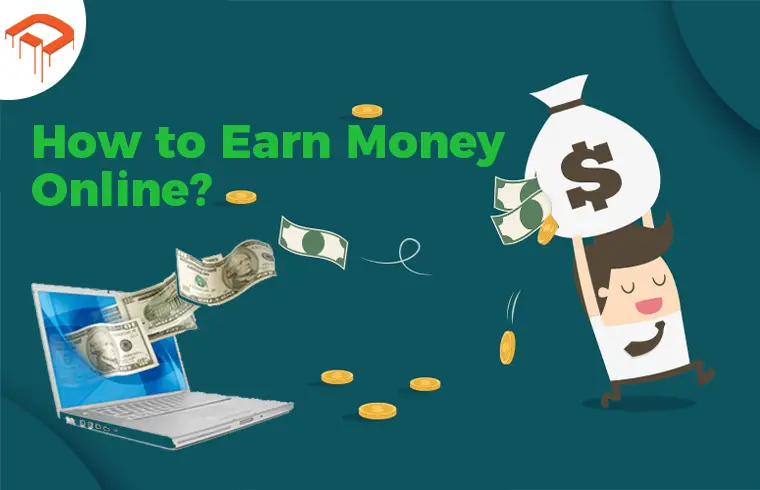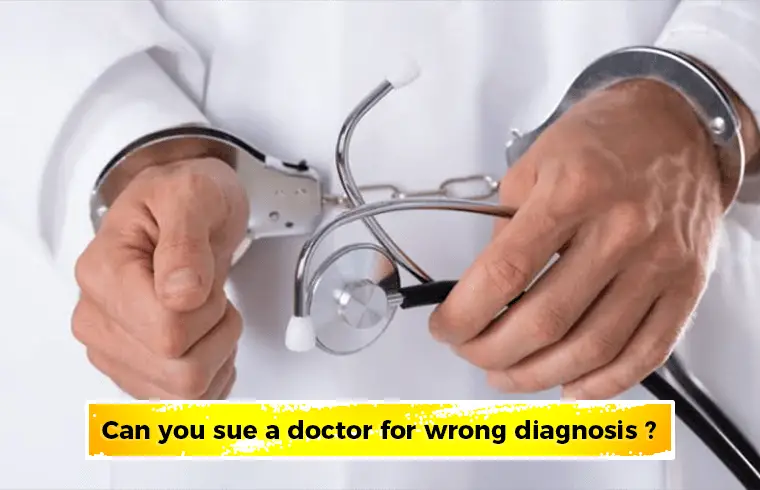 ---
References:
1*- https://www.accountingtools.com/articles/2017/5/16/present-value-of-an-ordinary-annuity-table
2*- http://highered.mcgraw-hill.com/sites/dl/free/0072994029/291202/4eFutureValueof1_table1.pdf
---