Tech
[Solved] Ad serving has been limited invalid traffic concerns – Adsense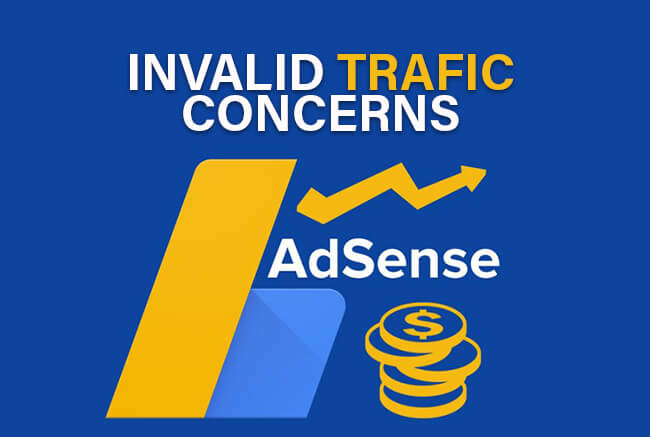 If you are blogger or you are monetizing your websites and using Google Adsense, i am sure you have heard about this line 'Ads serving limited due to Invalid traffic Concerns'. Google has modified his policies since last 3 months and this is its after effects. They has informed his publisher via email before applying the new policies designed for publishers. Google mentioned in the email that they are going to introduce policy center in the Adsense account. After few days publisher started getting notifications that their account is being assessed and Ad serving has been limited invalid traffic concerns. The policy center notification state that the number of ads on the website has been limited. The details are further inside Adsense Policy center section.
Before i dive into deep and dig out Adsense updated policies, i know you are eagerly wanting its solution. So let me first put its solution and then below i will do my analysis.
Solution for invalid traffic concerns
Time Needed : 15 minutes
Perform below steps to fix ad serving limit issue. Any of the below step can be your solution.
Start using auto ads

If you are still not using google adsense auto ads, then remove all of previously added ads units on your website and just use one line script provided by adsense. You can find it under ads – setup auto ads.

Reduce ads load

If you have already performed above steps, then try to reduce ads load on full website. Its should be less than 40%.

Never click on your own ads

Its strictly prohibited to click on you own ad(s). Never try to play with google, no matter whatever ways you try to use to beat google, you will fail.

Remove poor backlinks of you website

Try to find out your website back links. Analyze them, check their DA/PA. If any domain which is referring your website via link on it, make sure it's DA(domain authority) should be more than 30. Otherwise try your best to remove your back link from their. If you can not do this, then simply block all referrals traffic from that website.

Stop buying traffic

If you are monetizing, then you can not promote your website page(s) on which you show Google Ads. Neither on Facebook nor even on Google Adword.

Gain more than 60% organic traffic

Even more than 70% organic traffic will be good traffic source. I know many people even having 70% organic traffic, still got ad serving limit but i am sure they got due to some other violations mentioned above.

Analyze your traffic source and their behavior

Use Google analytics or similar tools which help you to better analyze your visitors behavior. Like which country/referring website is sending visitors which are having high bounce rate and try to solve their issues. Sometimes language barriers create high bounce rate. Make sure your visitor is getting benefit from your website for what reason he came on your website.
Adsense latest policy effects
Since last few months, google the bots are detecting the issues in the websites which are monetizing Adsense and putting the websites under ad serving limits. The comes human review to check out the traffic source. Furthermore, if invalid traffic found, the account could lead to permanent disability. People start reporting emails and policy notification on the Adsense account. The ad-serving limit placed on their AdSense account. The limit concern due to Invalid traffic concerns.
What is invalid traffic?
According to Adsense, any traffic which is not coming for better source(organic/referral) is considered as invalid traffic. Google analyzes visitors behavior. Like how much time a visitor spends, website bounce rate, demographic behavior. And then they also decide if that visitors were real visitors or were bots. They also take care of visitors by checking if visitor got what he was looking for on this website or not. So we can not point out whole things here not even we know much about it. As google does not expose such things.
How to stop invalid traffic?
Well, You can't stop any traffic if you didn't generate that traffic using any mean. May be you can restrict particular visitors by their IPs. Also you can restrict referrals from any particular website, which you consider as invalid traffic source. However, for your account safety, you need to report unusual account activity always. To report invalid traffic on your site, you need to fill up this form to report it.
Try to perform each step one by one and see if your issue is resolved or not. Just follow steps in the same pattern like i have arranged above. Wait for almost 24 hours and let Google access your website issue again. Soon you will see Ad serving has been limited is removed from your Adsense account and policy center too.
You can ask questions or add up more suggestions in comments area. Share your steps which you performed and solved your issue…
Good luck!
Can Adsense ads serving limit be solved?

Yes, by performing above mentioned steps, one can solve this issue.