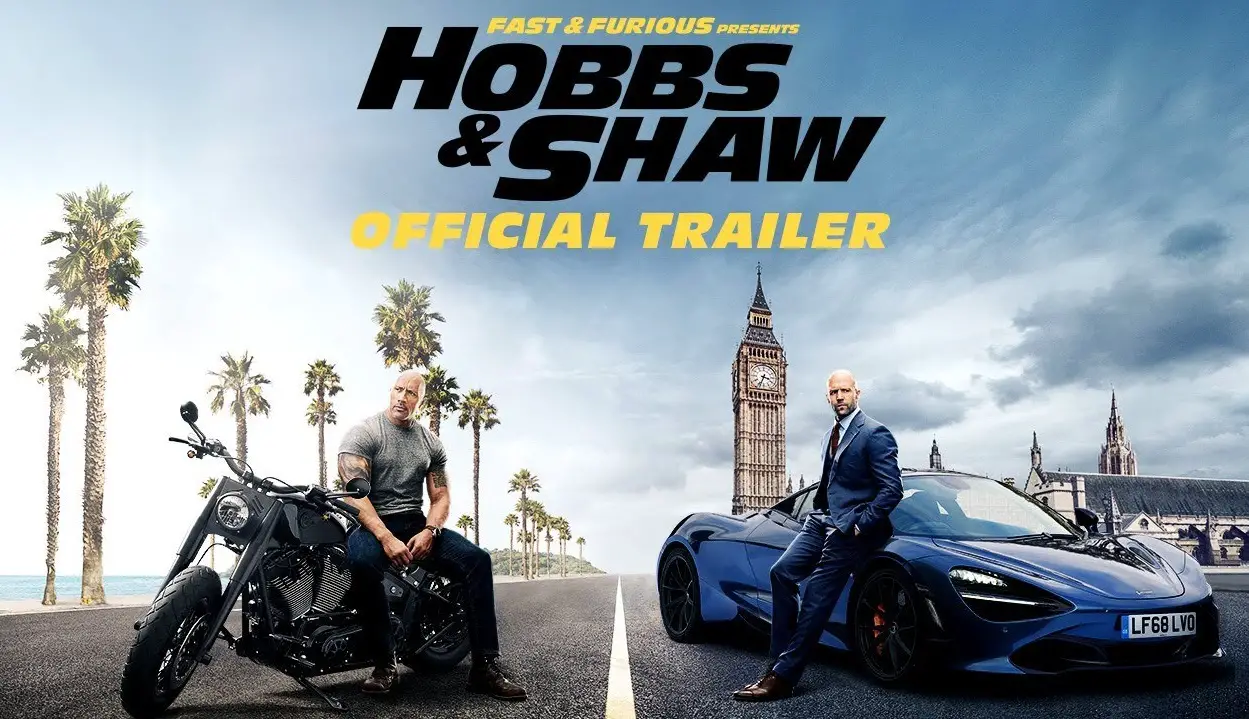 August Blockbuster
Fast & Furious Presents: Hobbs & Shaw
02 August 2019
Movies usually entertain the viewers specially when we talk about big action movies like Fast & Furious series, an amazing fast action by the star cast not only men but also women. Fast & Furious Presents: Hobbs & Shaw is similar type of movie where Dwayne Johnson and Jason Statham are playing roles of Hobbs and Shaw. Vanessa Kirby is also seen in action.
Genre:
Action
Written By:
Chris Morgan
Directed By:
David Leitch
Produced By:
Dwayne Johnson
Jason Statham
Chris Morgan
Hiram Garcia
Executive Producers:
Dany Garcia
Ainsley Davies
Ethan Smith
Kelly McCormick
Steve Chasman
Starring:
Dwayne Johnson
Jason Statham
Idris Elba
Vanessa Kirby
Helen Mirren
Release Date:
August 2, 2019
Budget:
$200 millions
Language:
English
Distributor:
Universal Pictures
Screenplay:
Morgan and Drew Pearce
Idris Elba (Brixton) is an anarchist in this movie. He has cyber-genetically enhanced powers. He has got control of an insidious bio-threat who can alter the humans forever. Jason Statham's (Shaw's) sister, Vanessa Kirby is MI6 agent. Dwayne Johnson (Hobbs) and Jason Statham (Shaw) who were enemies of each other; are watched to fight against bio-threat of Idris Elba (Brixton) as a team. Universal Pictures released Trailer of 6:30 minutes which is incredible.
Official Trailer 6:30 Minutes
Fast & Furious Presents: Hobbs & Shaw is in the list of block buster Hollywood movies of 2019. But viewers will definitely miss characters like Dom (Vin Diesel), Letty (Michelle Rodriguez) and Brian which are not playing role in this movie. Let's see what happens now; either this movie stands up blockbuster or remains an average one. People is waiting for the release of this movie. 02 August 2019 is just near and Up till now three trailers have been released officially by Universal Pictures. Enjoy the movie and leave the reply below.