News
What makes a Powerful Country in the world ?
What makes a Powerful Country in the world ?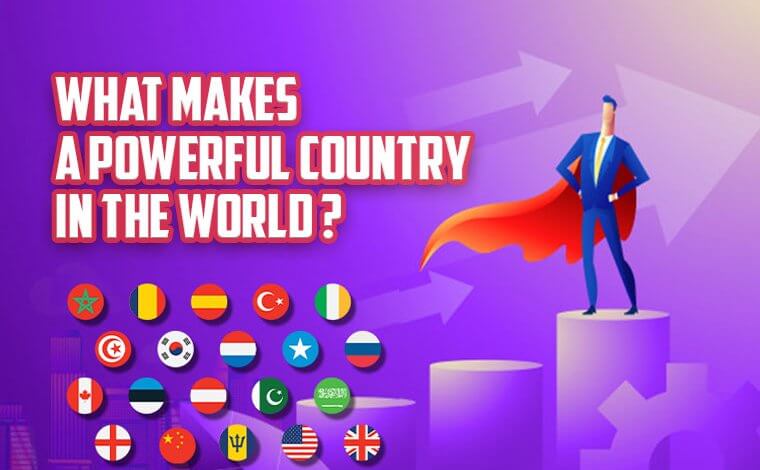 While talking on "What makes a Powerful Country in the world ?", there are many discussions on this topic; think tanks, journalists and politicians do daily debates on it, talking about the solution of people's this and that problem.
Some have their aggressive opinion on Delegation of Powers from top to bottom while some agree with bottom to top. Some experts suggest growing GDP (Gross Domestic Product).
Others say we should have good relations & alliances with our neighboring countries. So in nut shell, everyone has different opinion and almost every point is considerable.
But when we see in reality many countries are not so developed and powerful. Why? Because of several reasons but one major reason which I would like to address is common, that is Injustice in governing system of state.
Let's see what is Injustice?
A revolutionary man defined injustice generically as "When things are not kept on their right place" for example if a talented guy is ignored and preferred a reference guy with fewer abilities for job in government sector. This is injustice because rules and laws say to appoint talented guy that is his right place to be.
Now let's see in a single sentence how injustice can ruin the nation.
When a country has rules and laws but these rules and laws are slackened for elite class and tightened for common people, anarchy prevails. As a result of inequality in system, common people will also resist to follow the rules and regulations.
Powerful country in the world
By "Powerful Country in the world" means which is most influential and advance country in all aspects. Yet the definition of "Powerful Country in the world" varies from one person to another.
There are many factors that contributes towards development of countries and progression towards most powerful country in the world. But here I would like to share with you guys the most important factors that in true sense makes a powerful country in the world.
---
7 things that make a Powerful Country in the world
---
1- Good Leadership: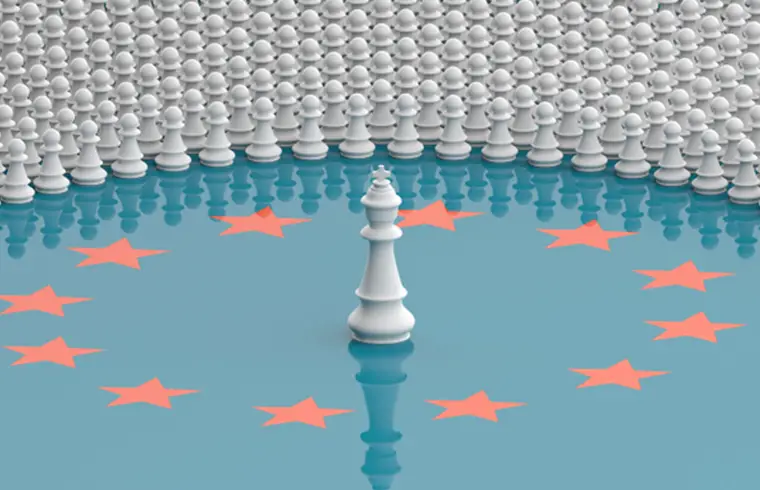 John C. Maxwell says, "A leader is one who knows the way, goes the way, and shows the way."
The first element is Leadership that plays an important role in rise and fall of nation. Good leadership would be loyal to its country and do every task for country's benefit.
Leadership should know how to generate country's resources and then allocate resources to military and civilian in what proportion. Leadership must know how to make strategic and bilateral relation with other countries and on what terms and conditions to make alliances with them.
2- Justice for all: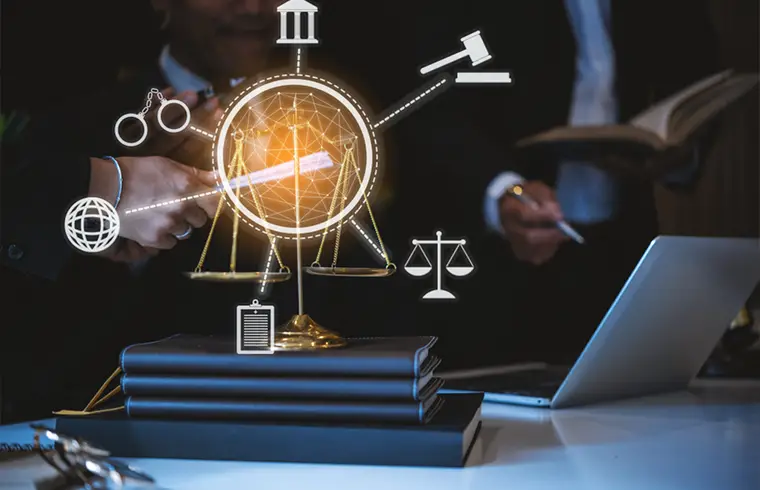 The greatest Muslim Leader, Hazrat Muhammad (PBUH) said in his last address; "No one is superior to other on the basis of race and region except Taqwa". What is Taqwa? Taqwa is individual's act of doing right things and stopping himself/herself from wrong things.
So who will do the good deeds will be superior in the eye of Law while who will do the wrong will be considered as inferior in the eye of Law.
By implementing transparent & fair judicial system in a state can rise the nation on their foot and build their confidence of being important to the state because of the feeling of equality of all irrespective of rich and poor, politician and public, armed forces and civilian, government official and general public, white and black.
3- Growing and Stable Economy: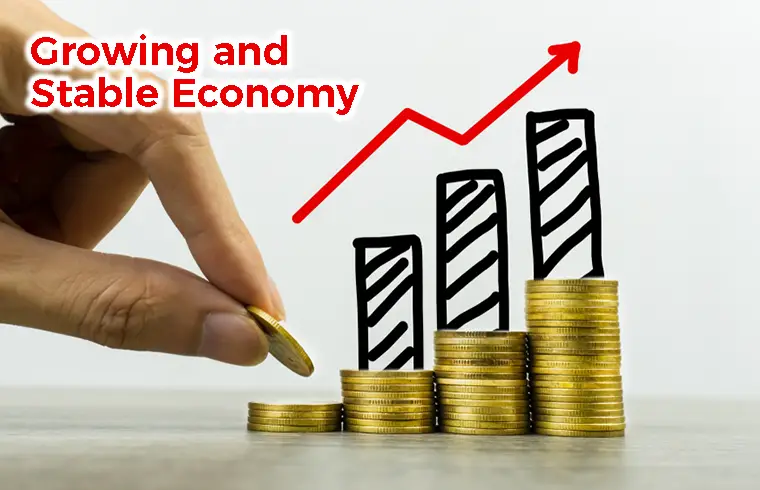 Country's economic state indicates its prosperity and power. One of the key factors of being "Powerful country in the world" is country's strong economy.
Rising Chinese nation is a good example of growing economy from zero to 100, as economic hub in China. More stable and growing economy at 45 degree would be considered as going towards powerful country in the world.
How economy goes so progressive? That is by implementing the Islamic economic system; confused? Well, if we look into past, when Caliph Hazrat Umer Farooq (R.A), the successor leader and ruler of Islamic empire 634-644, introduced an organized system of economics and administration, the states emerged as powerful land in the world.
He introduced the tax system through "Zakat and Jizya" first time in early Islamic history and from which poor, needy, orphans, widows were supported by the State. Caliph believed if some animal would die because of thrust and hunger, He would be responsible for it.
So looking into past examples, we can conclude that proper circulation of wealth from wealthier to state and from state to poor and then recycled through business, just like blood circulation in our body.
Stopping the circulation stops life. Then increasing the business opportunities for domestic businessmen as well as foreign investment with ratio of 60:40.
That is more reliance on domestic products. Increasing exports and minimizing the imports of country. Then definitely increasing GDP (Gross Domestic Product) and GNP (Gross National Product) would be great contributor towards economic strength of a country.
4- Technology: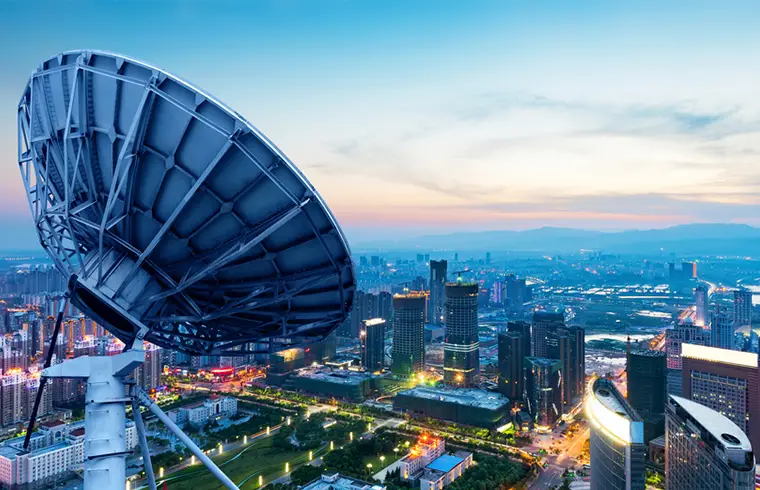 Modern era is based on Technology. Countries having advanced technology are fast moving in world. Other countries follow them and consider them infallible. No doubt Technology makes easier for a country to progress. Today there is trade war of technology.
United States banned Huawei products on threats of spying intellectual property of America while Huawei denies it. Some says, actually there is fight of fastest speed internet 5G, considered as 100 times faster than 4G. Just imagine it will take only 3 seconds to download 1GB movie completely.
Atomic and Hydrogen Bombs, Satellites, Fighter Jets, Missiles, Submarines, Drones, Radars, Super Computers, Mega Constructions, Robots, Automatic Cars and other devices are the products of Modern Technology that ultimately contribute power to a country. The more one country has all these, the more powerful country in the world it is.
5- Country's Geography: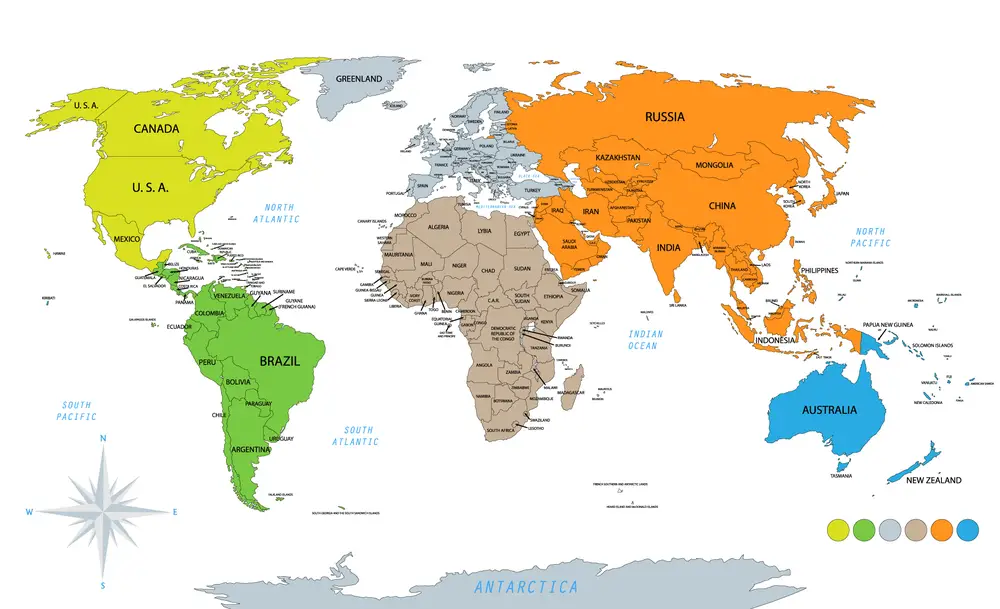 Where the country is located may affect its Geo-strategic importance. This factor is somewhat natural but leadership vision can make it more attractive for foreign investment and tourism.
For example UAE, the land of sand but their leadership's vision made it so attractive for tourism and business that Dubai is known as Mini-Paris now days. That's not the end of their vision; their leadership wants to be superior and unbeatable. So having a good geographic location of a country makes it attractive to the world.
i- Sufficient Land Area:
Area covered by a country is also a key factor to be a powerful. For example USSR (Union of Soviet Socialist Republics) was world's most powerful republics covering 22.4 million km² before collapse of Communist Government in 1991.
Like wise Canada having 9.98 million square kilometers land area makes it second largest country in the world by area while having population of just 37,602,103 persons estimated in quarter 2 of 2019.
Sufficient land area provides people enough space to live for longer times generations after generations, while congested area of a country makes urbanized and more dense causing difficulties to livings like environmental and health hazards, climate change and outbreak of diseases.
6- Rich in Natural Resources: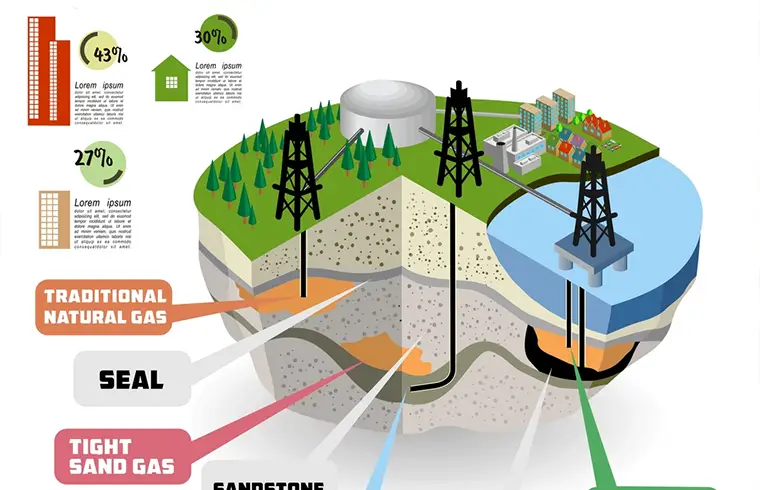 It may be considered for granted that any county has plenty of natural resources but their extraction and optimal use depends on leadership's vision. How much you have natural resources contribute to your progress and prosperity.
Having an example of Gulf countries oil resources shows their wealth creation, progress on sandy land building a new world of custom islands and their powerful influence on world largest countries.
7- People of the Country: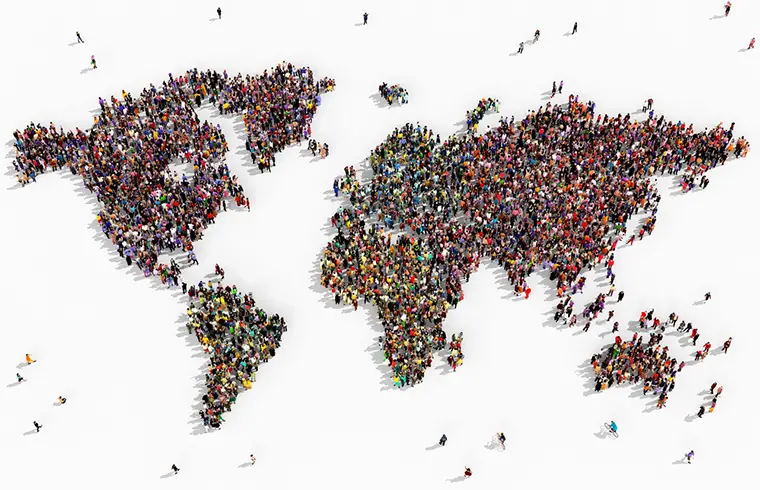 Greater the population of a country greater will be market size for foreign investors to invest and power to fight with other nation as a number. This factor (power to fight) is more prominent when there is greater percentage of young population.
Malthus concluded that "… the power of population is indefinitely greater than the power in the earth to produce subsistence for man". Considering limited resources and expansion of population exponentially, this factor is not necessarily directly proportional to power all the time. See population resources graph on Malthus' theory of population: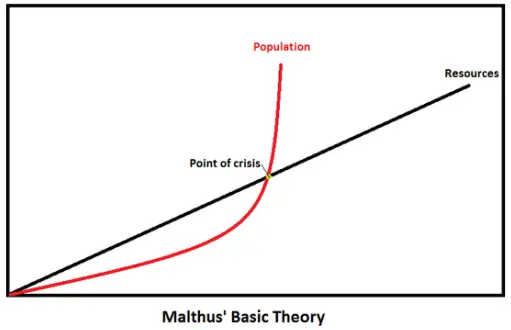 There will be a "Point of Crisis" when population expands exponentially 2,4,16 … and resources as arithmetic function 2, 4, 6 …
So there should be an optimum number of population where given resources must exceed than the consumption rate of resources by population of that country.
Population must not be sheep instead well educated and hardworking people are necessary to make a Powerful Country in the world.
More the number of Brave, hard and intelligent people of a country, more will be stronger and powerful that country.
---
7 Things that make a Powerful country in the world
---