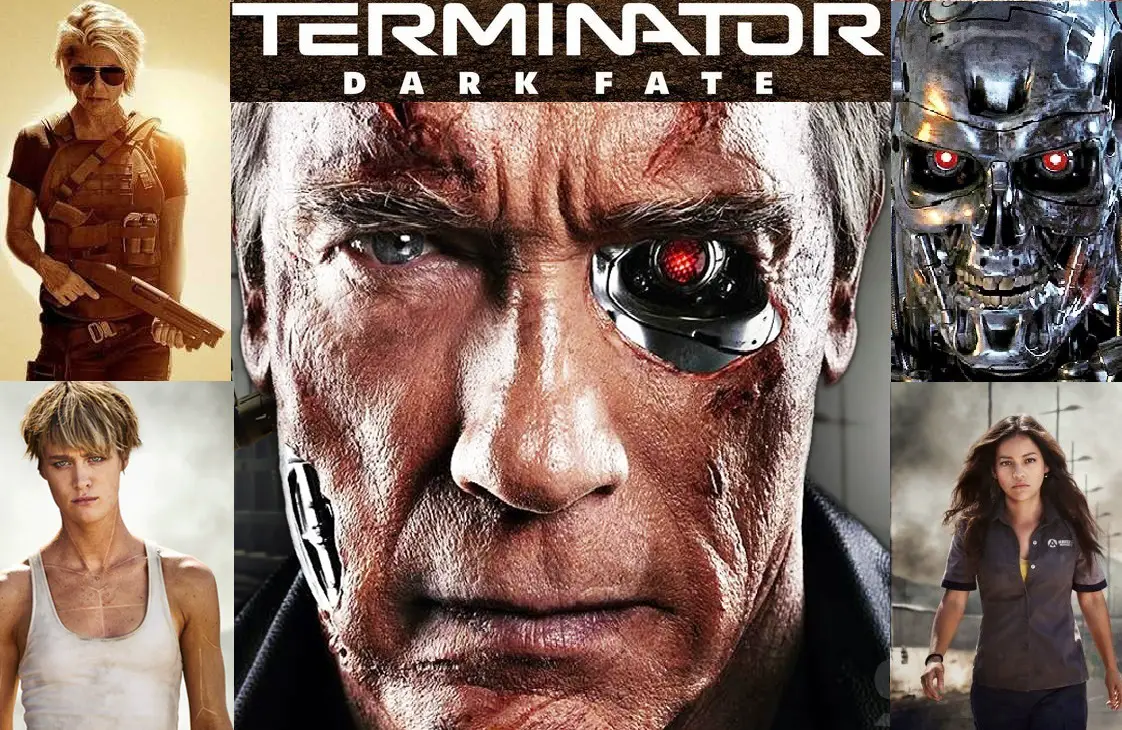 ---
Terminator: Dark Fate
November 01, 2019
---
After a series of 5 movies (The Terminator 1984, Terminator 2: Judgment Day 1991, Terminator 3: Rise of the Machines 2003, Terminator 4: Salvation 2009, and Terminator 5: Genisys 2015) Paramount Pictures and Skydance are releasing the movie Terminator: Dark Fate on November 1st 2019. It seems and as the name shows, Terminator has dark fate in this movie.
Arnold Schwarzenegger is back to lead the cast with Mackenzie Davis and Natalia Reyes. Sarah is back in Terminator: Dark Fate with dashing role holding a Big Gun and shooting the Terminator. She is hunting the Terminator with Bang Bang Shots. James Cameron wrote the film story with Charles Eglee, Josh Friedman, David Goyer and Justin Rhodes. Too many writers :). Cameron and David Ellison are producers of this film. Tim Miller, the director of Dead Pool, is directing this movie.
Genre:
Sci-Fi, Action
Written BY:
James Cameron
Charles Eglee
Josh Friedman
David Goyer
Justin Rhodes
Directed By:
Tim Miller
Produced By:
James Cameron
David Ellison
Starring:
Arnold Schwarzenegger
Linda Hamilton
Mackenzie Davis
Natalia Reyes
Gabriel Luna
Diego Boneta
Release Date:
November 1, 2019
Budget:
$160–200 million
Language:
English
Distributor:
Paramount Pictures
Skydance
Screenplay:
David Goyer
Justin Rhodes
Billy Ray
Terminator: Dark Fate
Dark Fate has unbelievable scenes. One of the horrible scenes is when Mackenzie Davis throws an iron rod into the heart of Terminator but Terminator has not affected by it. Rather he disappears from there and grows out in the shape of Terminator from the bus.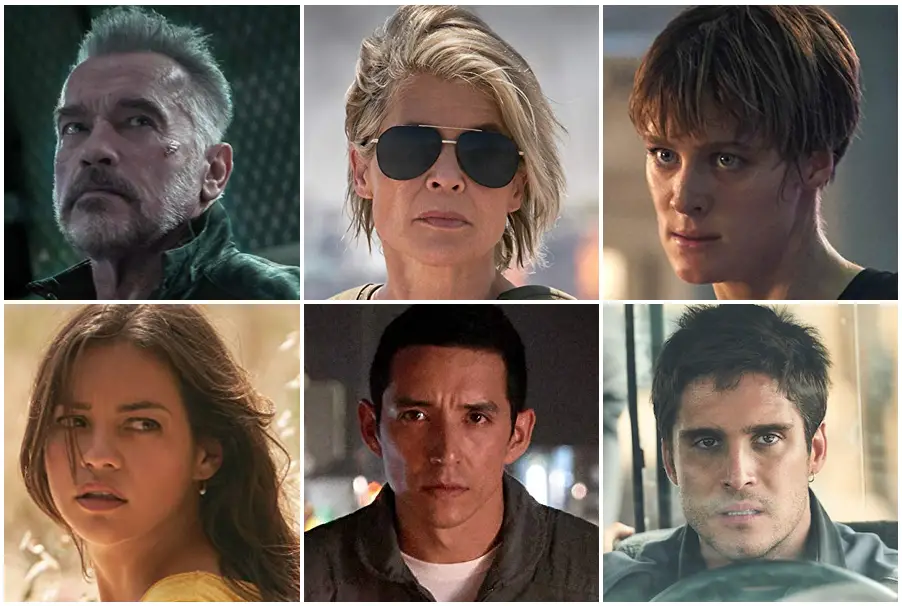 Tim Miller was not expecting so much action and Bang Bang fight. Making of this film was also very interesting. While giving his comments over this movie, Tim Miller says in a trailer video, "Last night I was standing and looking at a monitor. One of the cameras was landing on and other camera was unfortunated. I thought Holly f**k ! I'm making a terminator movie!". James Cameron says about this movie that its already, its greedy, its fast, its intense. He says this movie is directly sequel of Terminator 2. Arnold Schwarzenegger says, "Work hard and Play hard and this was what this movie was all about."
By the way, Sarah is saying about this movie that action is 10 times bigger. Yes indeed, action is non stoppable. Moreover film budget is also greater than previous Terminator films. Therefore, movie lovers are waiting for this Boom Boom action anxiously. So watch the trailer and you will see a great fight.
---
---
Terminator: Dark Fate Trailer
Star Cast seems very happy and excited, however November will tell us more about this film.
---
Want to see more about Blockbuster Movies?