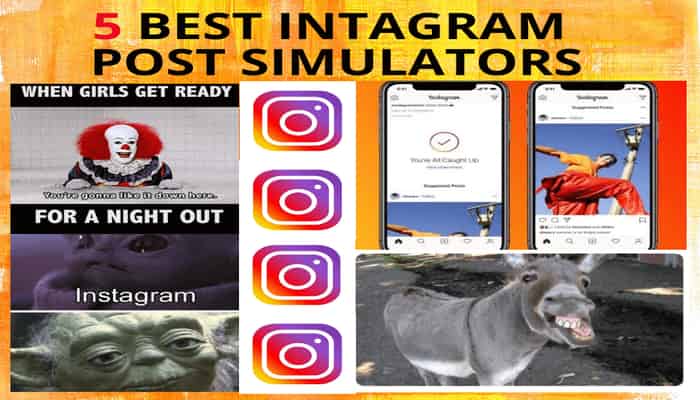 Before going through what are 5 Best Instagram post simulators? We must understand what actually simulator means?
Simulator
A machine designed to provide a realistic imitation of the controls and operation of a vehicle, aircraft, or other complex system, used for training purposes.
Similarly a simulation is an approximate imitation of the operation of a process or system that represents its operation over time. Simulation is used in many contexts, such as simulation of technology for performance tuning or optimizing, safety engineering, testing, training, education, and video games.
Now what does instagram post simulator means?
Instagram post simulators?
It generates Instagram posts by adding some information whatever you like to see in the post.
You just have to:
Add content, images and comments and save it as png/jpg or directly share on social media.
5 Best Instagram post simulators
Best Instagram simulator are here:
The best instagram post simulator in my experience is Zeoob. It provides cutting-edge simulations and course-ware to help educators help students help the world. Where you can generate best social media Marketing Content with our best social media simulators.
It's totally free. Zeoob Instagram post simulator can be used for educational purpose to mimic Instagram posts for learning (digital marketing) and students.
This website not only provides Instagram post simulator but also Instagram chat generator or Instagram Direct Message.
Along with Instagram, Zeoob provides other social media simulators as well; like Snapchat, Facebook, Whatsapp, Twitter and Iphone Simulator.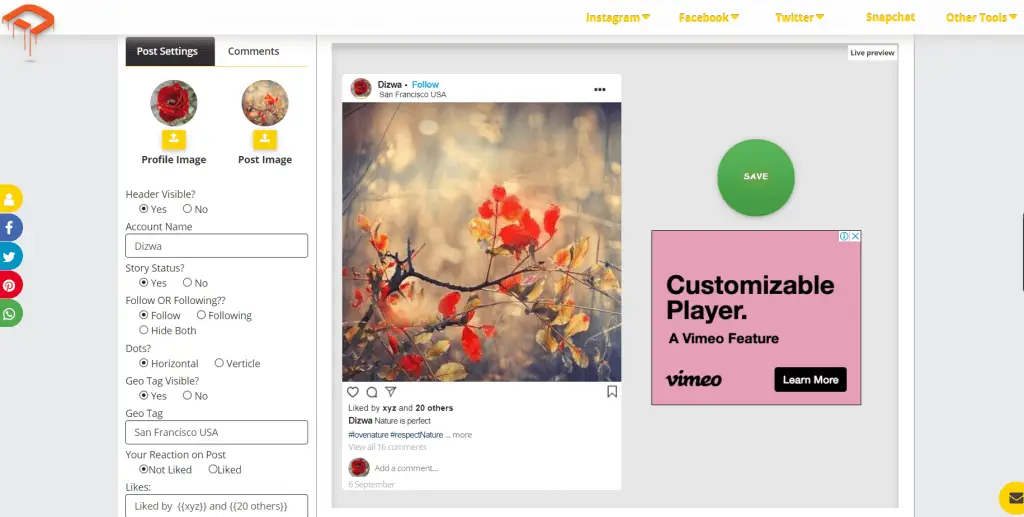 Dizwa provides a simple and easy way to generate custom Instagram posts and quick sharing to any social media platform.
You can do it in just 3 steps: Add Information, Save and Share. It's also totally free of cost with unlimited access.
Other features of this website are: Generate Facebook Post, Generate Twitter Tweet, Generate Snapchat chat, Generate Whatsapp Chat, Generate Iphone Chat and Generate Meme.
As of simulator websites, it is a semi simulator for Instagram, Facebook and Twitter while rest of the website contains card templates for sharing to social media like Anniversary, Birthday, Eid Wishes etc.
Crello provides Instagram posts, Twitter Posts, Facebook posts, Posters and Logo makers. There are some templates from which you can select whatever you like to edit and customize for sharing on social media and printing purpose.
Fotor's Instagram post creator allows you to start Instagram post creation in an instant. You can start and begin creating outstanding Instagram post that will amaze you and increase the engagement of your Instagram.
Here, in this website, are templates from which you can also select and edit your Instagram posts.