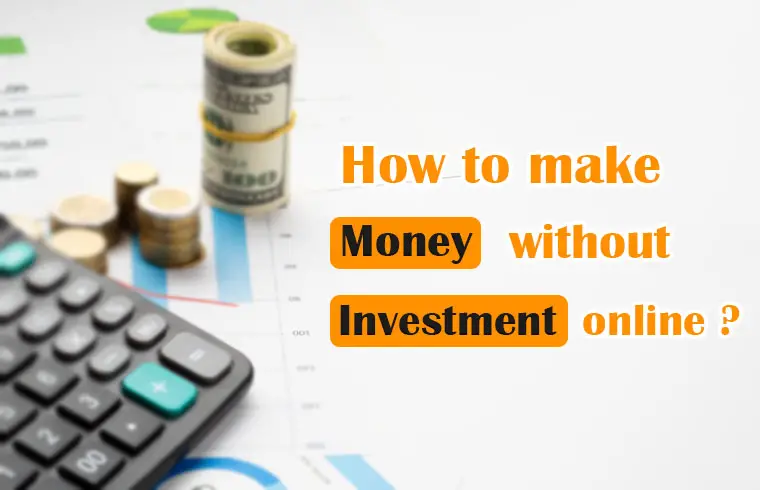 If you don't have any investment and you have some skills you can easily make money without investment online. But keep in mind one thing, it's easy only when you follow some rules and tactics. Similarly another important thing is don't expect early child– it takes certain time to make money. If you can do both, I'm sure you can make money without investment online. How ? we'll see it later, first we see what are certain rules and tactics– which are necessary to follow so that we could make money without investment online.
Rules to make money without investment online
These rules may apply on every business but "To Make Money Without Investment" is quite difficult, so must follow these rules.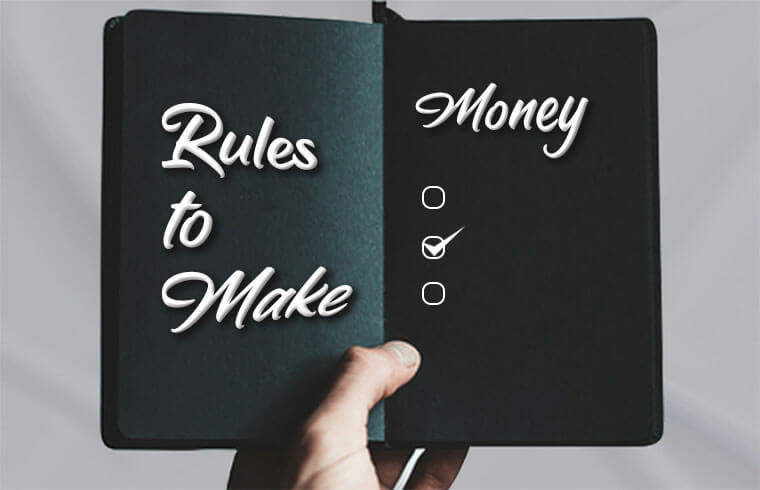 1- Know yourself
Find a true artist in yourself. Each one of us has some genuine capability which others don't have much as you have. You have to dig out it.
2- Know your customers
This is most important thing when you start your business, you must know who is your customer? What is age group ? What is demographics? And above all What is customer needs?
3- Create valuable product or service
If you know what is your strength and capability and also know the customers, it's good. But now you have to create some valuable or value added products or services for your customers.
Today customers satisfaction is not enough. Make something which delights your customers.
4- Market it properly
Every product or service requires marketing now a days. But what about low marketing budgets and high level of marketing– guerrilla marketing?
Spend less, noise high to the target audience is key to successful guerrilla marketing. Do it for your products or services.
5- Feedback and upgrade
Now this is an important aspect of evaluating your business and upgrading through customers' feedback.
Tactics to Earn Online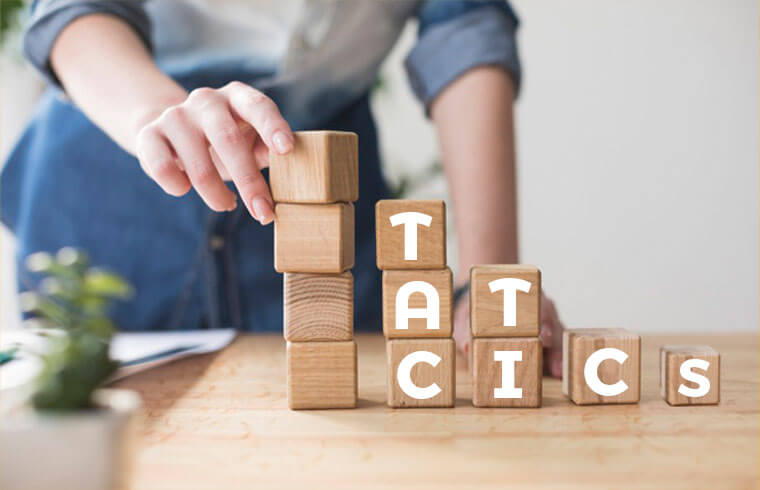 Tactics are basically short term strategies but has high impact on revenue of business.
1- Know your competitions and their activities
Keep an eagle eye on your competitors what are they doing? What are their marketing strategies and product or service features? Also know the competition's weaknesses so that you can play in that area easily. Counter if competition's strategies are red ocean strategies– high level of competition as lot of blood lost in battle.
2- See Market Trends
You must know which market is growing and which is declining.
See Opportunities– Some new markets may be big markets in future.
Overall behavior of market must be analyzed before making any decision in business.
Always keep an eagle eye on market trends while you do any business.
3- Select on Cost vs Benefits basis
Tactic of earning more is your selection of rich market which earns more profits than others.
Reduce cost of your product or service that will definitely increase your profitability.
Ways to make money without investment online
After knowing rules and tactics, now you can think what can you do better which provides some value proposition to your customers. There are some ways through which you can make money without investment online. You don't need any extra investment. Start with whatever you have– for example mobile phone, computer, internet, these are the things everybody has.
1- Make Videos
One of the growing markets is making monetized videos and still has potential. Because the internet technology is evolving to it's next generations, making internet speed faster and faster, which boosts up watching videos.
If we see only data of YouTube, more than 500 hours of video were uploaded to YouTube every minute. This equates to approximately 30,000 hours of newly uploaded content per hour. statista
So what you have to do it, just make some valuable videos of your selected niche and monetize them though Ad-Sense for You Tube.
For monetizing you have to get good traffic and subscribers and certain watch hours; for more information you can read terms and policies of You-Tube adsense.
2- Sell Pictures
If you have digital camera that's good but if you don't have you can start with your mobile camera. Make some good pictures of you think it is valuable and customers need these kind of pictures.You can sell your pictures by placing them on various digital platforms like Stock.adobe.com, Gettyimages.com and Shutterstock.com. These platforms cut certain percentages of your sales and pay you into your account according to your subscription plan and license.
3- Clickworker
There are lot of companies in the world who need to complete their projects. Clickworker is a digital place where people come and complete some online projects of companies and earn money. You can sign up as a Clickworker free and make your profile to get projects.
4- Social Influencer Marketing
If you are celebrity or has some good community audience, you can earn money without investment online by marketing different brands. All big and small companies keep some marketing budgets to promote their brands.
You just have to get in touch with companies and promote their brands in your community audience. Companies pay lot of money on it. This is an easy way to earn money online without investment online.
5- Write eBooks
eBooks are electronic books usually small and concise content on specific topics. If you have a writing capability, write eBooks which you can easily publish and sell online on different digital platforms. Kindly e books are more famous ones which Kindly Direct Publishing (KDP) allows direct publishing on its website. KDP is a project of Amazon. If you target community of U.S.A, Canada, U.K, Germany, France, Italy, Spain, Japan, Brazil, Mexico and Australia it will pay you more, almost 70% royalties. For start up and more information, Sing Up Here.
6- Freelancing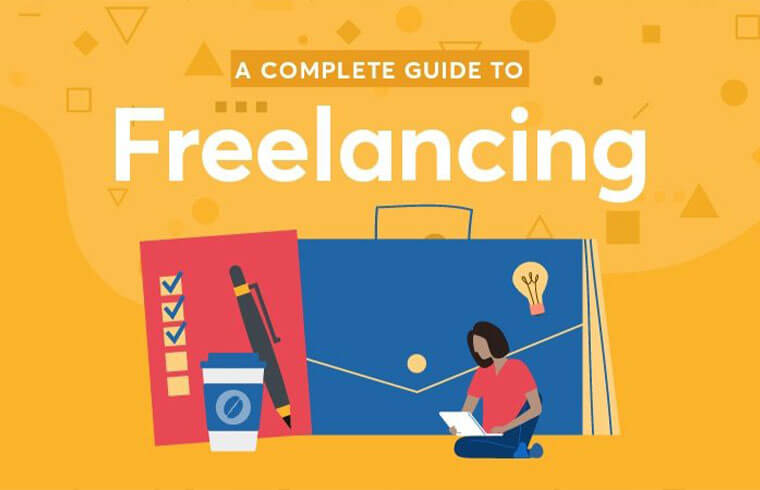 One of the most growing and progressive professions is freelancing. More than 77 millions people are associated with freelancing and this gig has market size of over $1.5 trillions.
There are different digital platforms where you can do freelancing. If you know any computer related work simple or complex, you can do freelancing easily.
There are more than 300 services including Graphics & Design, Digital marketing, Animation services, Writing & Translation, Programming in different languages, SEO expertise etc. which are offered as freelancing on different digital platforms.
Now, what you have to do, is just make a profile on any freelancing platform and make gigs of each skill you have. More skills you have, the more opportunities of getting orders. Similarly expertise in completion of orders within stated time and the client's satisfaction are necessary things to run your profile.
Here are some famous digital platforms where you can make your profile free of cost and do your favourite work to make money without investment online.
1- Fiverr:- You may Sign Up at Fiverr Here.
2- People per hour:-  You can Sign Up at People per hour Here.
3- Upwork:- Sign Up Here.
4- Freelance:- Sign up Here.
7- Affiliate Marketing
Affiliate marketing means you do marketing of your own choice brands through your own sources and you get some percentage on each buying through your link of that brand.
Your sources may be a website or a YouTube channel.
There are many brands which offer genuine opportunity for affiliate marketing.
There are some digital marketplaces which are also offering affiliate marketing like Amazon and Alibaba.
Many people are earning online without any investment through this affiliate programs. For example, a person who gives only reviews on new mobile phones in his vlog, earns money by giving his affiliate link of buying mobile phones.
Conclusion:
Money begets money? No Skills also beget Money. If you have skills and also will then you can earn as many as you want. Never give up its key to success.