Health
Treatment for psoriasis exists? The best options if symptoms appear !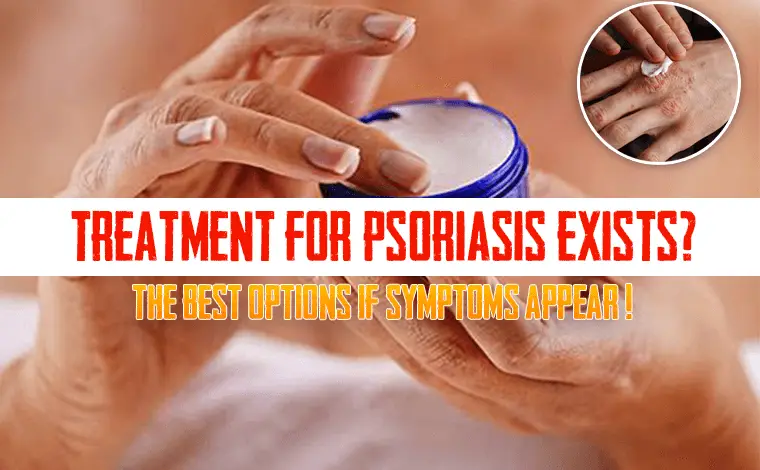 Many people might not know whether the treatment for psoriasis exists or not? The truth is, there is no Treatment for psoriasis. But there are various ways you can manage this disease. That means the symptoms of the psoriasis can be reduced up to significant level. But no complete treatment for psoriasis exists till today.
Symptoms of psoriasis
Symptoms of psoriasis may be different in different people but there are some common symptoms mentioned below:
Red patches of skin covered with thick, silvery scales
Small scaling spots (commonly seen in children)
Dry, cracked skin that may bleed
Itching, burning or soreness
Thickened, pitted or ridged nails
Symptomatic treatment for psoriasis
Of course you can control the symptoms of psoriasis for your rest of life by various medications and non medical tactics.
But you must understand the type of psoriasis you are suffering from and the severity of disease, before going to the symptomatic treatment.
The goal of symptomatic treatment for psoriasis must not only the severity of skin but also quality of life. However the ultimate goal of symptomatic treatment for psoriasis almost complete clearing of skin lesions 90% or greater is considered most relevant treatment outcome. NCBI
Here are some best options of medical interventions– treatment for psoriasis mild, moderate and severe:
Moderate to Severe Psoriasis
For moderate to severe psoriasis there are following best options available til today:
I- Biologic Drugs
II- Systemic Treatment
I- Biologic Drugs
They are termed as Biologic drugs, or biologics, because they are laboratory manufactured proteins. Biologics are typically prescribed for moderate to severe psoriasis and psoriatic arthritis that has not responded to other treatments. Biologics are given by subcutaneously or intravenously.
Mechanism of Action
Biologic drugs block the action of a specific type of immune cell called a T-cell. Or they block proteins in the immune system, such as tumor necrosis factor-alpha (TNF-alpha), interleukin 17-A or interleukin 12 and 23.
1- Tumor necrosis factor-alpha (TNF-alpha) inhibitors
Below are some best options for moderate to severe psoriasis. All these are the drugs that block TNF-alpha.
Cimzia (certolizumab pegol)
2- Interleukin 12 and  23 (IL-12/23) inhibitors
Stelara inhibits the interleukin 12 and 23 which are inflammatory mediators.
3- Interleukin 17 (IL-17) inhibitors
These are recommended for moderate to severe psoriasis.
FDA approves cosentyx for following indications:
I- Moderate-to-severe plaque psoriasis.
II- Ankylosing spondylitis, and psoriatic arthritis.
III- Moderate-to-severe scalp psoriasis.
They block a cytokine, or protein, called interleukin 17 (IL-17), which is involved in inflammatory and immune responses.
4- T-cell inhibitors
Orencia inhibits T-cells which are considered as one of the reasons of psoriasis.
5- Interleukin 23 (IL-23) inhibitors
These are also effective molecules that inhibit interleukin 23 which is an inflammatory mediator.
Ilumya (tildrakizumab-asmn)
Skyrizi (risankizumab-rzaa)
II- Systemic treatment
Systemics are typically prescribed for moderate to severe psoriasis and psoriatic arthritis. Systemic treatments are prescription drugs that are taken orally or by injection and work throughout the body.
Here are some recommended systemic medicine- treatment for psoriasis.
Off-label systemics– Hydrea (hydroxyurea), Isotretinoin, Mycophenolate, mofetil Sulfasalazine, 6-thioguanine
Mild to Moderate Psoriasis
For mild to moderate psoriasis following are best options available– treatment for psoriasis:
1- Topical Applications
Topical treatments are used on the skin and are often prescribed as the first treatment for psoriasis- a newly diagnosed person.
Bath solutions– Adding oil, oilated oatmeal, Epsom salts or Dead Sea salts
Scale lifters (keratolytics)
Other OTC treatments– Aloe vera, Jojoba, Zinc pyrithione, Capsaicin
Taclonex (calcipotriene and betamethasone dipropionate)
2- Photo Therapy
Photo therapy, or light therapy, involves exposing the skin to ultraviolet light on a regular basis under medical supervision. Photo therapy is administered in a doctor's office, clinic or at home with a photo therapy unit.
Ultraviolet light B (UVB) at home is effective and economical way of treating psoriasis. Best option between broad band UVB and narrow band UVB is "Narrow Band UVB" because narrow band UVB is more effective- treatment for psoriasis.
Sunlight contains both UVA and UVB but it is not a recommended way of treating psoriasis.
Psoralen + UVA (PUVA) combined therapy might be effective to some extent.
Don't use Tanning beds
Tanning beds in commercial salons emit mostly UVA light, not UVB. The beneficial effect for psoriasis is attributed primarily to UVB light. So it is not recommended to use tanning beds or indoor tanning salons- treatment for psoriasis.
3- New oral treatments for psoriasis
New oral treatments for psoriasis relieve psoriatic disease symptoms by inhibiting particular inflammatory molecules. Such medications can effectively be distributed as oral tablets, unlike biologic medicines deriving from living sources which must be administered by injection or infusion.
Otezla (apremilast)
Otezla inhibits an enzyme known as phosphodiesterase 4 (PDE4). This enzyme controls a lot of inflammatory action in cells that can influence psoriasis inflammation.
Xeljanz and Xeljanz XR (tofacitinib)
With the goal of reducing psoriatic inflammation, Xeljanz aims to reduce the overactive response associated for psoriatic disease in a specific part of the immune system (Janus kinase). Oral treatment also tends to reduce joint tenderness and swelling.
4- CAM
The group of diverse medical and healthcare systems, procedures and goods which are not currently classified as conventional or Western medicine are complementary and alternative drugs (CAMs).
This kind of treatment for psoriasis may include:
Exercise, Tai Chi and other physical therapies
Diet, herbs and supplements
Aromatherapy, yoga and meditation
Take Away Tips:
Symptomatic treatment for psoriasis is complex because one medicine befits one person may not benefits you.
So always try to combine the therapies with the consultation of qualified doctor or specialist.
Always use supportive treatment for psoriasis such as Topical treatments and Photo therapies (UVB).
Seek medical attention on first diagnosis of psoriasis because moderate to severe psoriasis are difficult to manage as compared to mild psoriasis.
Avoid following things:
Obesity / weight gain
Tobacco smoking
Stress
Because according to WHO report on psoriasis revealed the fact of having more chances of psoriasis when you are Obese or Smoke tobacco or Stressed.