Gaming
PUBG mobile – Guide for beginners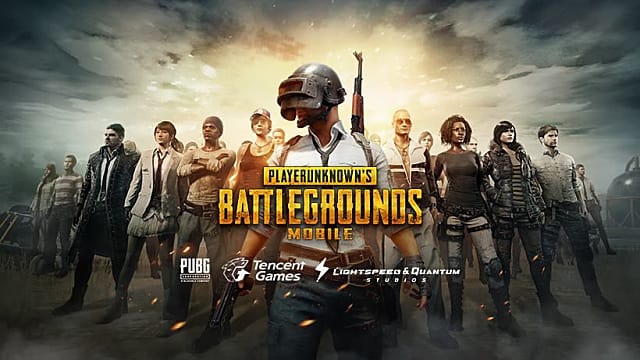 PUBG mobile is high graphic version of PUBG games, having 1.7GB and 2.4GB downloadable size for android mobile and iOS respectively. Tencent games launched this version of PUBG game for higher specification mobiles. PUBG mobile is more colorful and HD version than PUBG mobile LITE, which gives more pleasure and fantastic experience of PUBG game.
In PUBG mobile classic battles, 100 players can play the game online with a relatively bigger map than PUBG mobile LITE.
Read More: PUBG mobile vs PUBG mobile LITE– A comparison of two games of same company.
PUBG mobile: Android Download
If your mobile has sufficient size of ram and you want to enjoy PUBG game then you can Download it from Play Store free.
PUBG mobile: iOS Download
For iOS, you can download PUBG mobile:
Guide for beginners– PUBG mobile
Here are some bullet points beginners must know before playing PUBG mobile:
1- Minimum Requirement
iOS 9.0 or later versions
2- Better if you have:
If you want to run this game smoothly on your mobile, you better have:
Your device ram 3 GB or above
ROM space of 32 GB or above
Good & Stable Internet Connection (4 G or 5 G)
Good Screen Touch Sensitivity (for playing on mobile phone)
Dark room for better vision (avoid lights that can reflect back to your eyes)
If your device ram is lesser than 2 GB or ROM space lesser than 16 GB, you may not enjoy PUBG mobile.
For smooth running you must have your mobile ram of 3GB (better if 4GB or above) and Rom space 32GB or above for good storage of data.
Similarly if your internet connection is slow, the game will lag behind and you will be killed in a moment by enemy in game.
Your mobile phone needs to be good enough to get good screen sensitivity. So you can play it out freely. Otherwise it can cause in-game interruption or delayed response.
You must play this game in a room where the lights are dim or select dark room for a better experience, so that you can watch the game clearly and easily spot your enemy.
Above all you need free time because it's an online game and you can't pause it while playing PUBG mobile.
3- Modes of PUBG mobile
3.1- Classic Mode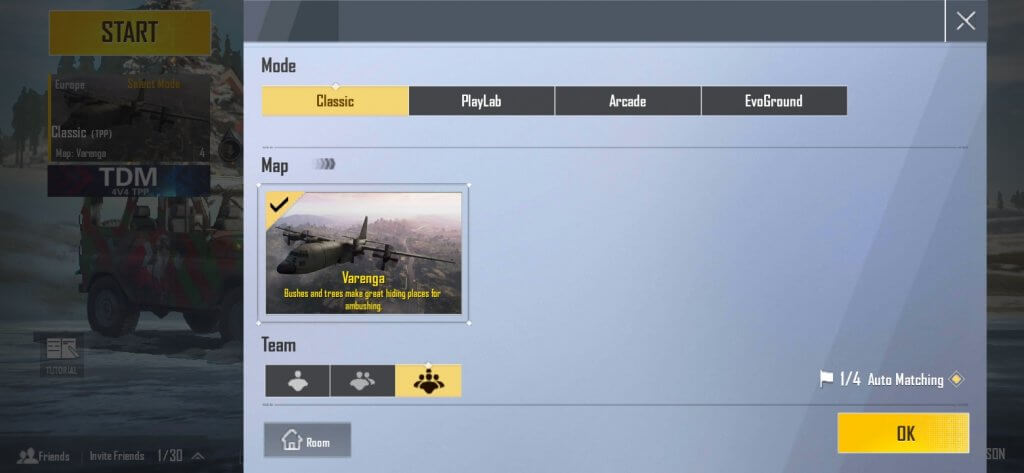 In a classic mode you can enjoy playing Solo, Duo or Squad with total 100 players in Players Unknown Battle Ground.
3.2- Payload mode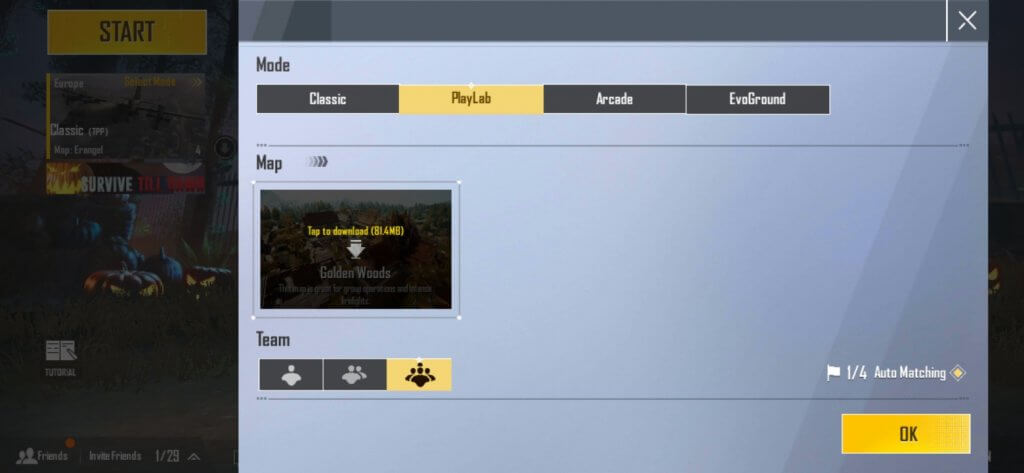 Payload Mode is an extreme hardcore mode that, by incorporating a variety of exclusive heavy weapons and helicopters, takes a twist on the classic BR style.
This allows players to hunt down enemies in a completely different way. You can play the Payload mode as a solo player or in teams of up to four players.
3.3- Fast-paced 4v4 team death-match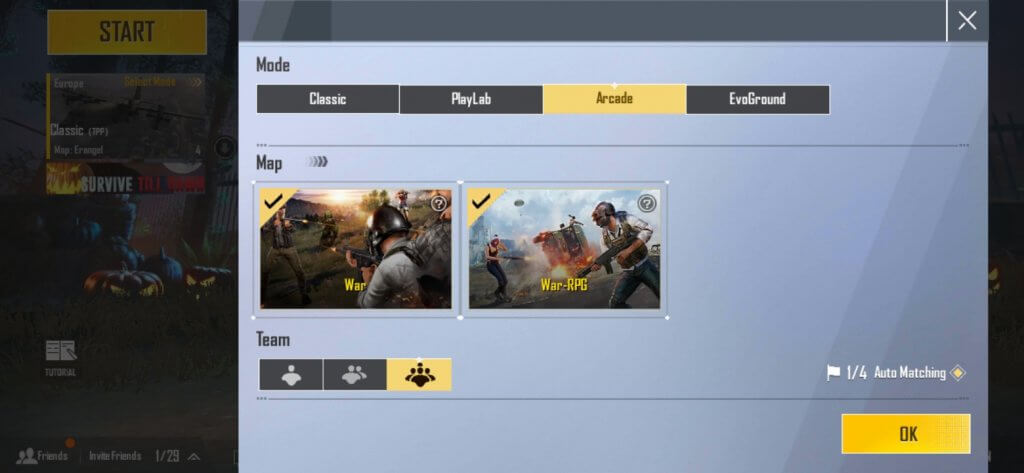 As part of a major update announced today by Tencent Games and PUBG Corporation, mobile players around the world can now experience team deathmatch gameplay in PUBG MOBILE. PUBG MOBILE is providing a exciting 4v4 combat mode for fast-paced firefights for the first time ever, along with several other in-game additions.
3.4- Zombie modes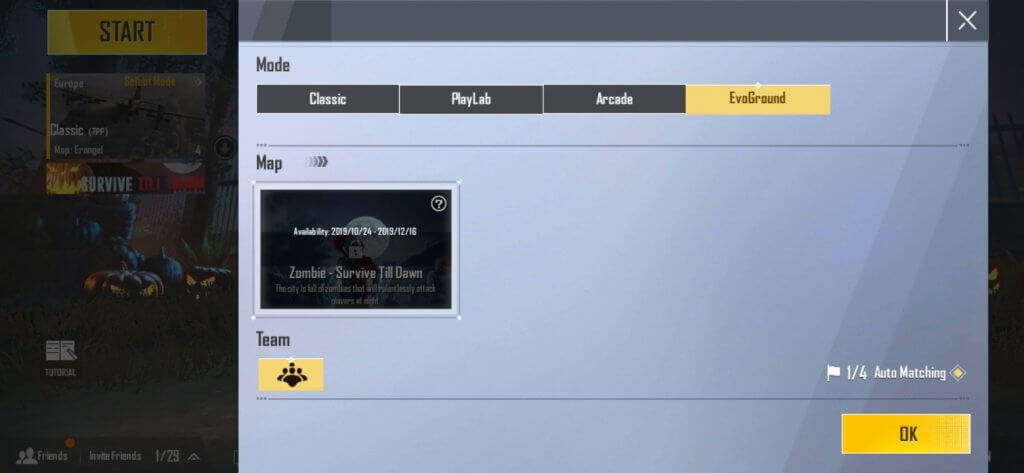 The Zombie mode is part of a partnership between Tencent Games and RE Games. The update will bring in a new mode that allows players to fend off a huge zombie attack. The mode is playable for a limited time period.
How can you play Zombie mode?
PUBG Device start up.
Pick Game Modes, and then Event Mode.
Pick Zombie: Survive Till Dawn and press OK in the bottom right corner.
Get ready and you'll start playing in PUBG Mobile 's latest zombies mode
4- How to Play PUBG Mobile ?
It's quite simple when you download PUBG mobile and install it, it would ask you how experienced are you? whether you are Pro or Rookie or have some experience of playing games of same genre?
If you select, for example, Rookie and click OK, the game would auto-guide you how to play and which button is used for what purpose?
While starting the game you have to select the mode you want to play? and number of teammates whether "Single", "Double" or "Quadruple" (group of 4). Then tap on "Start" button.
For instance, if you want to play Classic mode, with group of 4; an airplane will drop 100 players on the map through parachute where they want to land (better on buildings).
Then you have to collect all the weapons and supplies you can get your hands on, while fighting to be the last alive.
Kill your enemies, stay with your squad and avoid red zone.
4.1- What is Red Zone?
A red zone is a danger zone that appears at random on the map after the start of the game. The zone gets bombed after a certain period of time, and once hit, player gets great damage. You will prevent the bombing if you are in a building within the red zone or out of the red zone.
You have to remain in safe area which is a white circle and avoid Blue circle.
4.2- Blue Circle
The blue circle is one of the core features of PUBG mobile, and limits players' space in the game. It is a 'blue zone' before the blue circle closes and in that zone the safe area is shown as a white circle. In addition, all players outside the blue zone will get damage.
4.3- Friends in PUBG mobile
You can make friends on PUBG mobile and play with them as teammates.
You have to stay live till the end of game for "Winner Winner Chicken Dinner".
After you experience the game, your levels up by the passage of time and game becomes challenging to win.
Official website of PUBG mobile
pubgmobile.com is designed in 13 languages including Arabic, Bahasa Indonesia and Deutsch where you can also download APK file of size 595MB for android.
APK file may contains some extra features in game which may not be available in game downloaded from Play Store.
But that features usually are those which are not approved from Play Store or which are against the privacy policy.
Watch this video if you are beginner: