Gaming
PUBG Mobile LITE: Most frequent asked questions and answers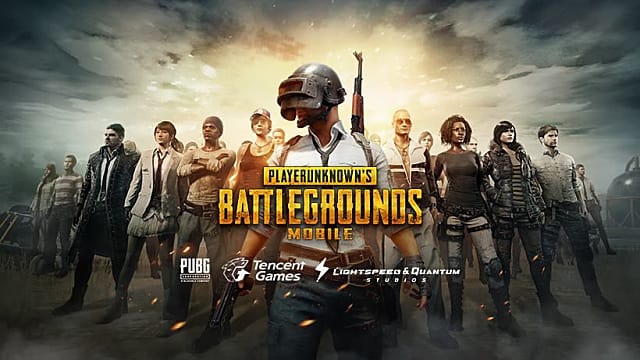 Is PUBG Lite and PUBG mobile same?
Compared to PUBG Mobile, PUBG Mobile Lite has a low graphics. This should have been done to make the game work on low-end and entry-level equipment smoothly. Using Unreal Engine 4, both PUBG Mobile and PUBG Mobile Lite have been developed. A reduction in the graphics does not mean a gameplay alteration.
Which is better PUBG mobile or PUBG Mobile Lite?
In a battle royale match instead of the usual 100, PUBG Mobile Lite calls for faster-paced action and featuring only 60 players. A PUBG Mobile game runs up to 40 minutes, while the length of a PUBG Mobile Lite game is about 15-20 minutes.
Can PUBG Lite and PUBG mobile players play together?
Can a Pubg Mobile Lite player play on a Pubg Mobile player? No, if you play in Lite Edition, you cannot pair with Pubg Mobile Player.
Is PUBG Mobile Lite worth it?
Pubg lite, as the name suggests, is light but you're not going to have a lot of issues. The disadvantage, though, is the graphics, the chemistry, the gameplay, etc.
Can PUBG run on 2gb RAM?
With 2GB of RAM, you can't exactly boot into Battlegrounds without the game crashing. If you wish to know if PUBG will run on 2GB of RAM, our response is, sadly, a resounding no. There are no improvements that can be made to make it possible to play PUBG with this memory space.
Can PUBG Lite run on 1gb RAM?
According to Tencent Games, PUBG mobile lite utilizes Unreal Engine 4 to set up action-packed Arena Mode matches lasting 10 minutes or less using the original PUBG MOBILE gameplay.
To run smoothly, the simplified game needs only 600 MB of free space and 1 GB of RAM.
But in my opinion and personal experience, 2GB RAM must be there to play smoothly with no issue of updates which time to time required while you installed the game.
Is Erangel a real place?
Erangel is a fictitious island deserted near Russia in the black sea, where it was governed by military occupation. Their chemical and biological studies have been conducted on the local population.
Who is best PUBG player?
The Chinese attacker from Nova XQF is one of the most popular PUBG Mobile Players in the world and has won the PEC 2020 MVP award. His Nova XQF squad won the PEL Season 2, as well as the PEC 2020 this year.
Is PUBG bad for your phone?
In terms of physical damage, all high graphic games badly harmful to battery because mobile battery heats up which reduces overall life of battery and mobile.
While in terms of software damage, it causes slow down your mobile and consumes lots of memory.
Is 3gb RAM enough for PUBG?
Yes for now, 3GB of ram is enough to play PUBG. I'm going to recommend that you play Balanced mode with Low or Medium graphics.
How do I run PUBG smoothly?
You can run PUBG smoothly by simply optimizing gameplay settings (Balanced mode and low or medium graphics) managing your mobile ram (must be 2GB for PUBG lite and 4GB for PUBG) and connecting with strong internet connect with low ping.
High ping or packet loss problems have been identified by PUBG Mobile players. This means that it is first transmitted to the server when you perform an operation. It depends on how long it takes for the ping to reach the server and eventually take place.
Make sure that you are linked to the proper server on PUBG Mobile to address this. The choice on the top left of the menu is on the home screen. Pick the place where you're based.
Make the computer restart. This will fix the tiniest concerns.
In which country is PUBG banned?
Well, PUBG was banned in Pakistan, Afghanistan and India in 2020.
Where is Georgopol in real life?
Georgopol, with a variety of arms and armor, is a common landing spot in the game, which is split into two halves: one is a road-connected apartment and the other is a set of cargo containers. This spot is drawn from the real life of Russia's Kaliningrad.
Is Sanhok a Vietnam?
Sanhok is a map centered on the area of Southeast Asia. Location may be Thailand / Philippines.
Who is World No 1 PUBG?
A Chinese player who currently plays for X-Quest F, is Zhu "Paraboy" Bocheng, also famous with the name of destruction. He has represented XQF in a number of esports competitions around the world and has managed to edge his opponents by some margin.
Is PUBG full of bots?
In my opinion, Yes ! PUBG now has bots, the kind that assist new players learn the game, not the kind that shoot you with goal hacks from around the map.
Is PUBG really harmful?
Excess of everything is bad. If you play too much it can cause headache and psychological problems. Behavioral changes have been noticed in some youngsters who were addicted to play PUBG game.
Is PUBG on iPad?
The short answer to this question is YES. PUBG is now available on iPhone and iPad.
Who made PUBG?
PUBG Corporation, a subsidiary of South Korean video game company Bluehole, developed and published PUBG game which online battle game.
If you are beginner and want to play PUBG Mobile Lite version, Read this article: PUBG Mobile Lite — Guide for Beginners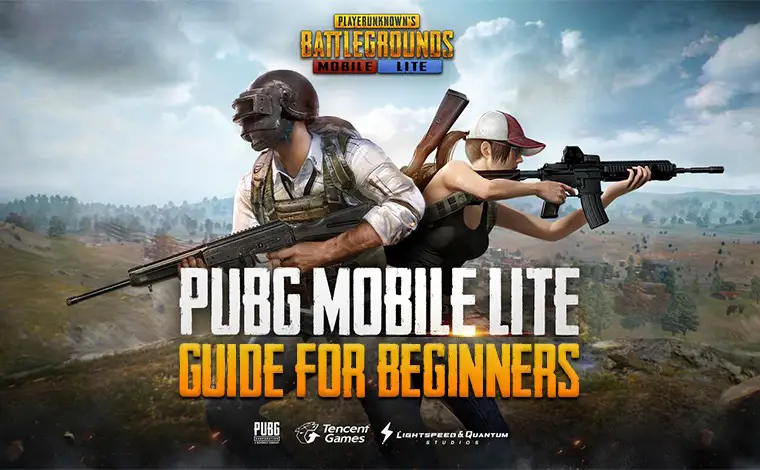 In this article You will find Guidance for Beginner who want to Play PUBG Mobile : PUBG mobile – Guide for beginners