Business
How to respond Market Dynamics? An Intervention of Digital Business Card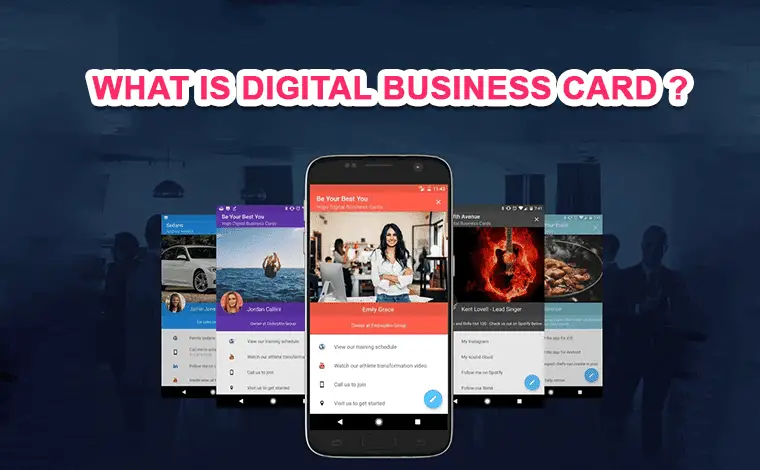 Today, most of the businesses are updated with modern tools to make the business easier and faster. Well, to compete the market of each business there is need of some interventions. One of the major reasons, is market demands are changing day by day. So having said that, none of business is successful without having a Unique Selling Propositions (USP) and targeted to customers potential demands. For example; there is a great intervention of digital business card or profile to share instantly with your clients without loss of contacts. Many businesses are using this paperless environment friendly technology to interact with their customers and stakeholders.
How to Respond Market Dynamics ?
Your business must be smart enough to detect any change in market demand and customer behaviors. After the detection of market dynamics, your business must be flexible enough to adapt new interventions of market.
Here we can understand this point by this practical example:
There was a time in 1930s, automobile companies were focused only on the production of automobiles and their slogan was "This is what we make. Sell it."
In 1960s, the slogan was changed "This is the target customer. Get them to buy." why because businesses sensitized and realized the market shift and adapted likewise.
While in 2010s, there is a big change in the market to "Customer as King". The slogan was "This is what we believe. Join us." Sharing values and customer satisfaction.
Now a days you can get a customized vehicle whatever you like to add features in it.
You know what makes this industry to grow after the quality?
Hamm that is Marketing — Holistic marketing — Societal Marketing.
Businesses fail if they don't respond wisely to market dynamics. Popular examples are Kodak and Nokia.
Kodak (Top company of photography at its time) never realized the market is going to shift from roll cameras to digital cameras. And this was because of rapid technology change. Ultimately competitors took Kodak position.
Similarly Nokia ignored the market demand of smart phones and being a market leader, focused only to featured phones. Ultimately rivals came and they fulfilled market demand and got their first mover advantage.
Conclusion:
Being a market leader doesn't mean always remain leader in the market until unless your business is vigilant, responsive, flexible and adaptive to any external change in the environment.
Say welcome to new Technologies which support your business or make it easy to run or which are cost effective or environment friendly.
---
What is Digital Business Card?
Digital Business Card— also called e-Business Card or Virtual Business Card or v-Card— may be your personal digital profile or of your official digital profile or business digital profile where all of your contact, business and or social details are placed in a single, convenient finished product to share with your clients.
Create Digital Business Card
If you want to create digital business card, then click:
Best Digital Business Card website
Zotiba.com is one of the best digital creator for Digital Business Cards.
Here you can create your business card as three packages 1- Free or 2- Gold or 3- Platinum. Pick any of packages and start enjoy creating your own digital business card and share to your clients.
It's about the way you interact with and impacts on your clients. Impress them and engage them through Zotiba Digital Business Cards. Make your Profile and share with your friends and family and your customers.