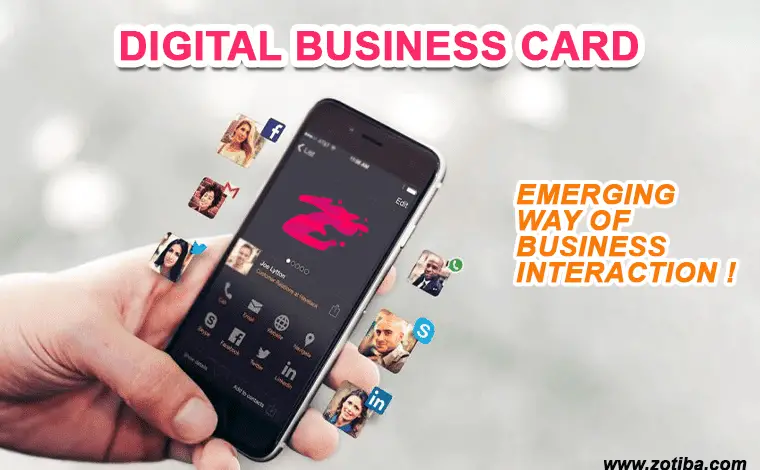 Digital Business Card is an emerging way of business interaction today.
As you know we, humans are discovering new technologies to change our lives and the technologies are changing our lives every day. So are the businesses. Businesses are very sensitive to technology change. For example printers technology replaced type writers and smart phones replaced featured phones.
25 years ago, we never thought about services like Amazon– a digital marketplace and Uber– ride hailing service would change the entire business directions from real markets to virtual digital marketplace.
When we talk about business interaction with clients, we use some technological products via we communicate and retain some useful information. For example telephone, email, and all that information is printed at your Business Card.
What is Digital Business Card?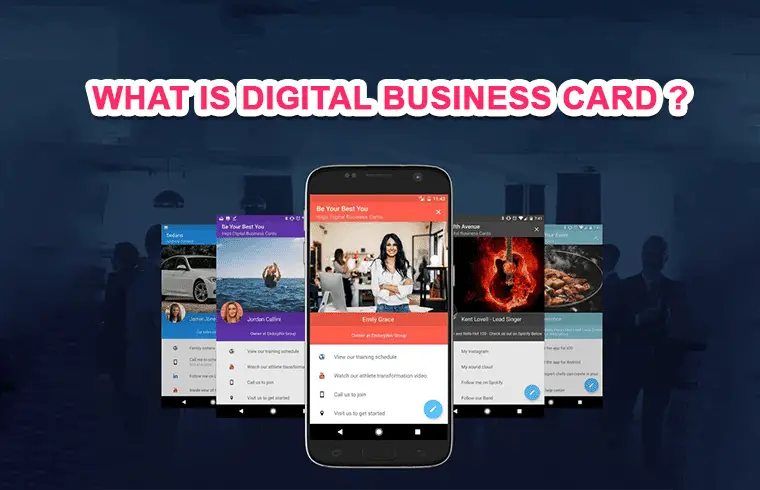 Digital Business Card— also called e-Business Card or Virtual Business Card— may be your personal digital profile or of your official digital profile or business digital profile where all of your contact, business and or social details are placed in a single, convenient finished product to share with your clients.
How can you use Digital Business Card?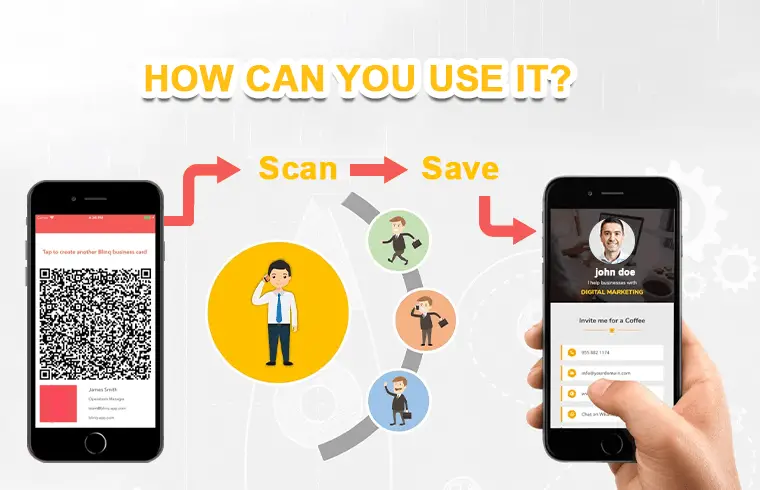 You can share it to any recipient on any device whether it's mobile- Android or IOS, Tablet or iPad, Laptop or Desktop.
Formats— You can share it by three formats:
.vcf format– It is a downloaded format of your Digital Business Card which you can share to recipient.
URL– Specific link of your Digital Business Card is generated which you can share it.
QR Code– A unique QR code is generated which can be easily scanned and saved by recipient.
Share Via— You can easily share it by using any of following ways:
Text Message
email
WhatsApp
Skype
Facebook
Instagram
Twitter
So a simple way is to scan it, save it and see the digital business card of your business partner, client, stakeholders.
Pros and Cons –Digital Business Card
Pros– There may be several benefits but a few are listed:
1- It's quite easy and quick process of sharing your digital business card.
2- It's environment friendly- no use of papers as used in business cards.
3- It is estimated that over 500 million kilogram paper is used to make business cards in the world in one year.
4- Digital business card is permanent and can't be destroyed or wasted.
5- It is comparatively economical and less expensive than printed business card.
6- You can send it to anywhere in the world even without visiting the client, who can see your business card before your visit.
7- 5G technology would bring more ease in quick sharing of digital business cards.
Cons– Like everything has Cons along with Pros, digital business card has some of cons:
1- Dependency on technology- you have to become a dependent on technology, software, internet.
2- Both receiver and sender should have internet to share digital business card.
3- Some clients may not be too educated to understand this thing in digital form.