Health
7 Steps to prepare for a doctor's appointment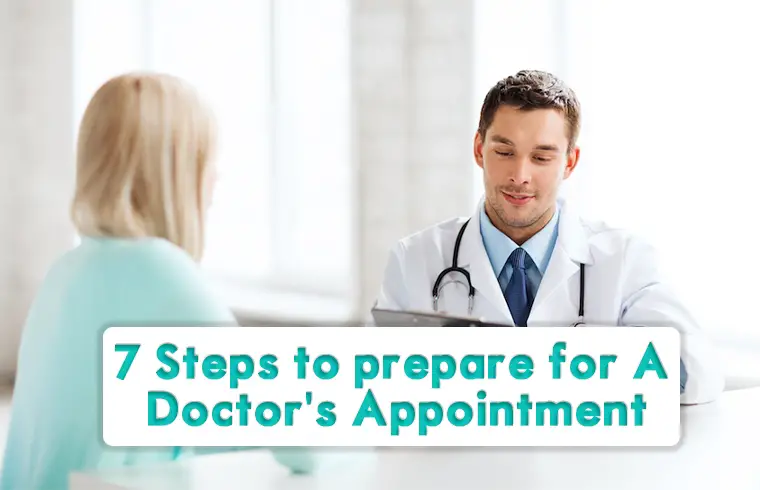 If you are feeling any problem of your health and seeking some medical interventions, remember not all the cases need a doctor's appointment. Sometimes you just need some rest or OTC medicine to relief minor illness. Like for example seasonal flu does not necessarily requires a doctor's appointment- because it takes it's time span of 5-7 days to get relief (although vaccination prevents from seasonal flu occurrence). Similarly only headache is not a condition that require a doctor's appointment; while combination of headache with other symptoms may require doctor's appointment. Seek if you really need a doctor's appointment ? Then follow these 7 steps to prepare for a doctor's appointment:
1- Enlist the health problems –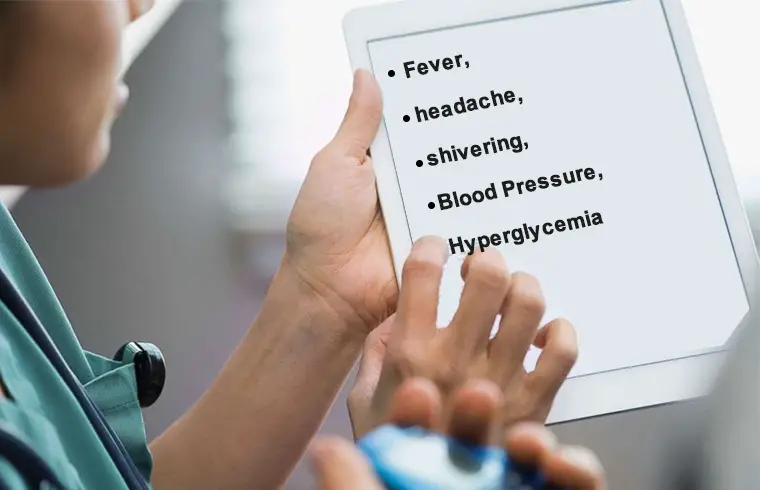 The first step is to enlist your all the health problems on simple paper or mobile phone; so that when you visit the doctor you must know all the problems. You must prioritize these problems according to the severity of issues. Prioritizing makes easy for you to highlight the most important health problem first and then others.
2- Approach to right doctor –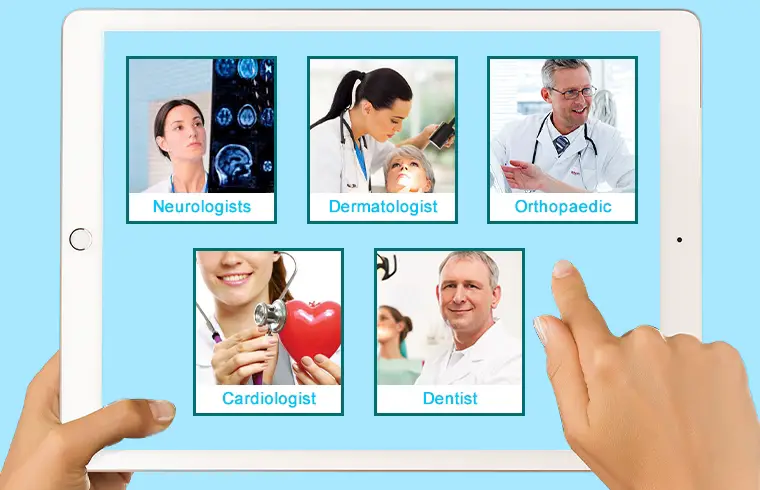 It is very necessary to approach the right doctor for what your are visiting the doctor. For example, If you are feeling pain in chest might confuse you either it's related to stomach or heart ? Finding your own's life style, you may discover that the problem is due to over eating and acidity. By this way you will definitely approach a Gastroenterologist, a right doctor. So be vigilant about your health and whenever you feel any health problem find the right specialty of doctor so that refer may be minimized.
3- Take your medical record along with you –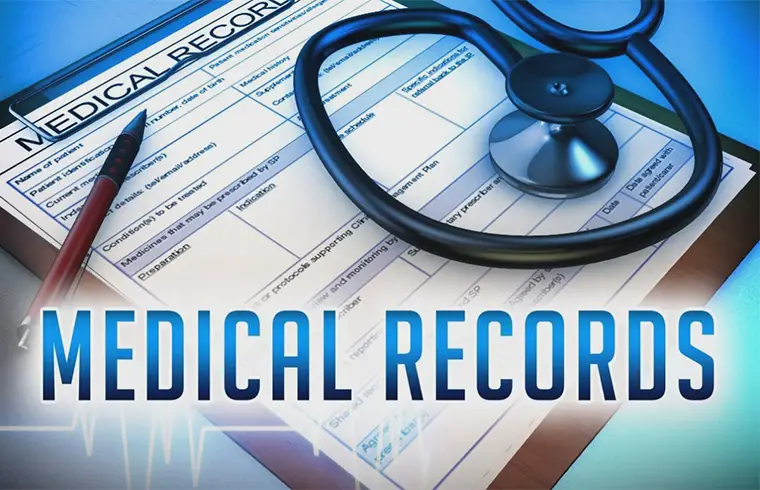 Medical record is your disease's identity card in which all the details are written. Sometimes medical record is saved online on the hospital's database. Well in this case you just need to bring only card that contains a unique identity number or bar code or QR code. If your record is not online then you must carry all your medical record and history so that doctor can easily get your disease's history and clinical findings.
4- Take your time in doctor's chamber-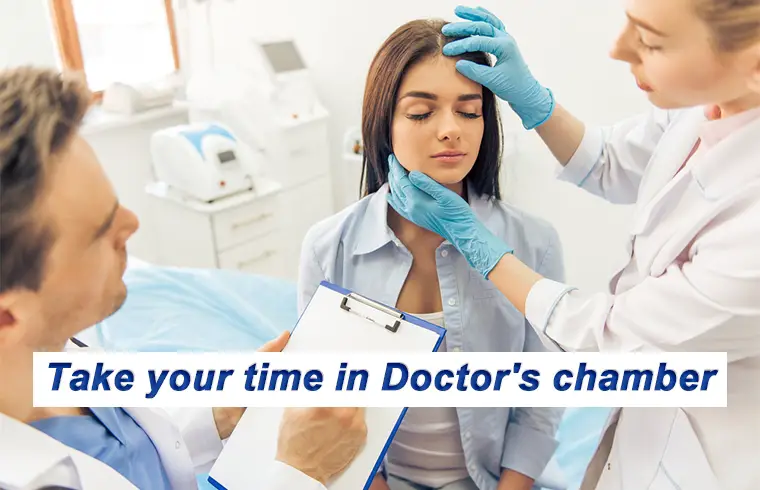 Some people get nervous when they enter in doctor's chamber and they are in hurry to flee the doctor's chamber. Relax your mind and think doctors are human like you and you won't need to get nervous at all. Just take your time for what you're in doctor's chamber. Discuss with your doctor in a friendly and comfortable way. But care should also be taken if you're going to waste doctor's time. You should be little bit moderate in this case.
5- Share all the symptoms –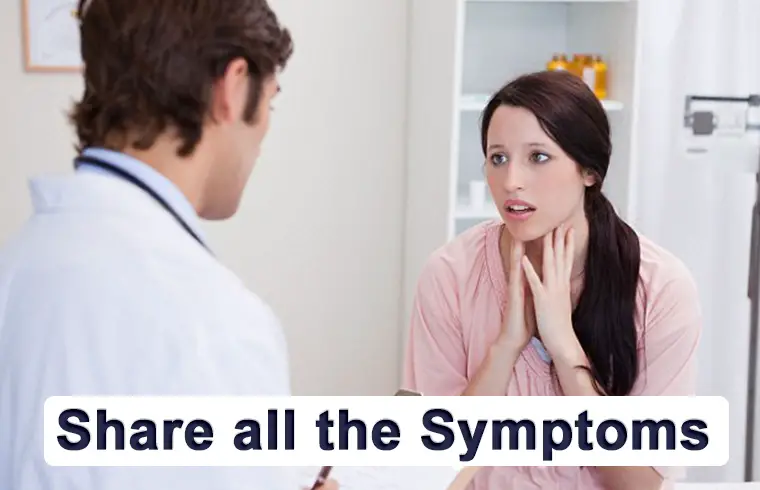 There are two terminologies used in medical science- Signs and Symptoms. Signs are effects that a healthcare professional observe in patients while Symptoms are effects that are observed by patients themselves. Share all your symptoms with doctor, whatever you feel. Ignoring or forgetting to tell one symptom may lead to a misdiagnosis or difficulty to diagnose the disease. That can lead to further expensive laboratory tests for proper diagnosis. By sharing all your symptoms with doctor, you are making diagnosis process easy for doctor; and also less expensive for you.
6- Listen doctor carefully –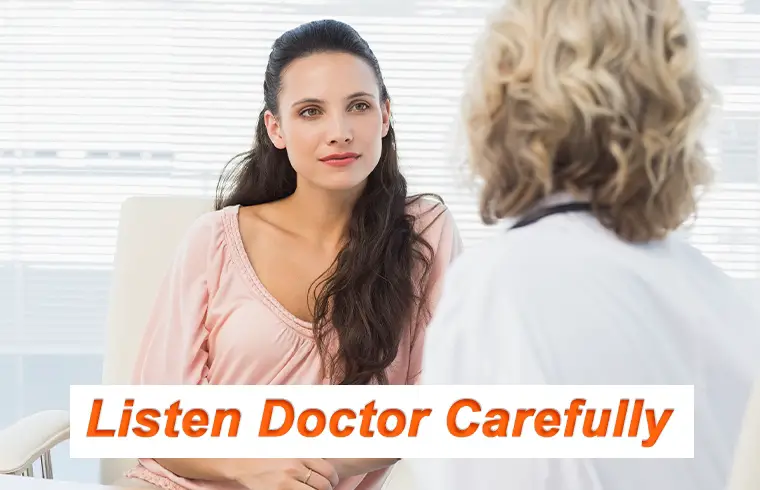 After taking time and sharing all what you're feeling, listen what your doctor says about this ? Sometimes patients forget the instructions of doctor and can't remember it. So listen all the instructions and remember it. Similarly respond to the points what doctor asks you. Listening properly and acting upon the advice of doctor feel you better in your health progression.
7- Ask and clarify –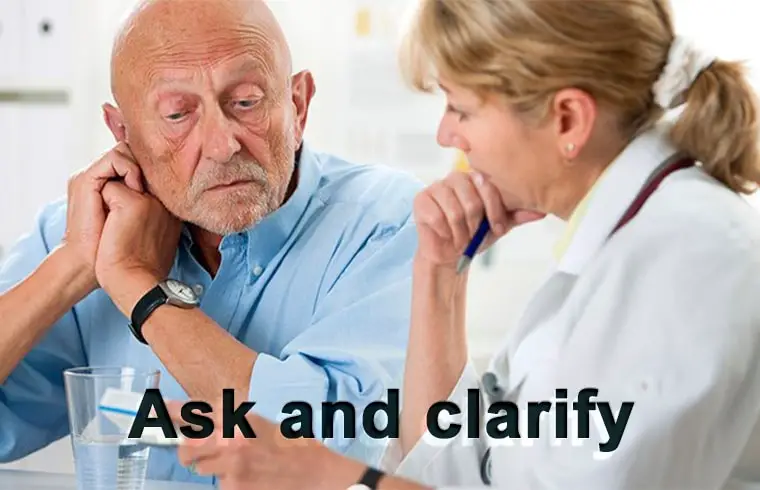 If you have any doubt on any thing just ask and clarify. At the end, you must know what is:
Diagnosis of Disease– Doctor's identification of disease on the basis of signs, symptoms and clinical findings.
Treatment Plan– Doctor's advice of medical intervention like medication, surgery, rehab, life style modification.
Precautions– measures taken in advance to prevent something dangerous, unpleasant, or inconvenient from happening. 1
Should i prepare before getting appointment from a doctor?

Yes, you should. 1) Enlist the health problems, 2) Take your medical record along with you
---