Create fake Instagram messages chat and generate screen-shots that looks like real Instagram chat. Life is boring, lets make its funny and enjoyable. In this social world, we see different funny chats which make us laugh. Obviously not all of them are real chats, people use such simulators to fake Instagram messages simulator and then prank their friends and family. For this purpose, we developed such an ultimate Instagram Simulator which will help you to create fake Instagram chat with your words of desired messages. You can create your fake chat with anyone even with Imran Khan, Trump etc.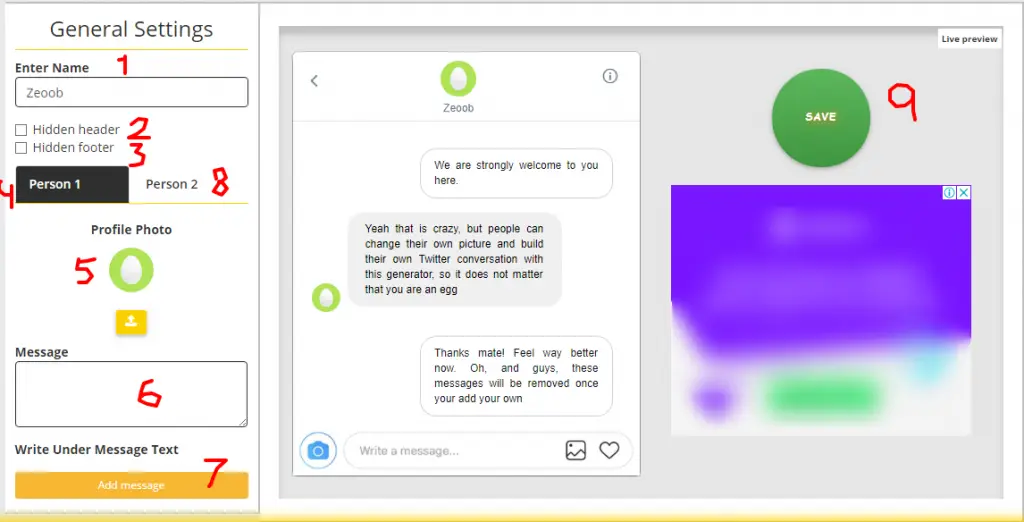 Steps to follow:
Enter message receiver name.
Check-box, if you want to hide/show header of chat, which includes name and profile picture of message receiver person/
Check-box, if you want to hide/show Instagram messenger buttons at the bottom.
Person 1, which is message receiver, whom you wanna send fake sms
Upload profile picture of the person, whom you wanna send fake sms
Type your fake message in the chat box
Click on it, to add your fake message in chat area
Person 2, the sender, this is you, who is sending messages to receiver. Add as many messages as you want…
Once you have created your own desired fake Instagram Chat, then just click on "Save" button to generate screen-shot of your fake chat, and to share with your friends on Fackebook or download chat.