Tweet Generator(PC Version)
Digital content marketing has been never easy. A decade ago, this term was not in discussion. But as of today its very common and without digital content marketing, any business can survive. So marketing department need to move to digital platforms. But to train their staff they can not put them in real environment by investing money on advertisement. So TheFakePost provides social media simulators, which you can use to train your staff and students by creating marketing content without actually positing on social media. Generate Twitter Tweet and generate marketing content( as an image) by our Generate Twitter Tweet Tool. Upload profile picture, make a screen-shot as you like with our tool and astonish your friends. It's easy to use and very simple, but having latest Twitter layout and design as well as icons and buttons. You can also use latest tweets generator for android 2023 which is synced with latest update of Twitter. Thefakpost also provides you fake twitter chat
How to generate fake tweet (PC Version)?
Below you will see two panels
Left side panel is for you to customise you fake twitter post Right side panel is the preview of your generate fake tweet post In left side panel you can type your desired receiver name for twitter post generator
You can change left side panel to twitter Post Editing and tweet comments
Below you will find twitter post message,Likes and twitter Edit Post Date
You can upload your desired profile picture for receiver
You can add desired text along picture in the message to generate fake tweet post
You can also add emoji in your messages to generate fake tweet And lastly, under the preview panel you can see "SAVE POST" button to generate fake tweet. Click on it and generate fake twitter post. It will take couple of seconds and you will see download button and social buttons. Download the twitter fake post in the form of a PNG image or save it directly on Facebook, Pinterest, Twitter,etc., platforms. Still needed help? Learn How to generate tweet with tweet generator?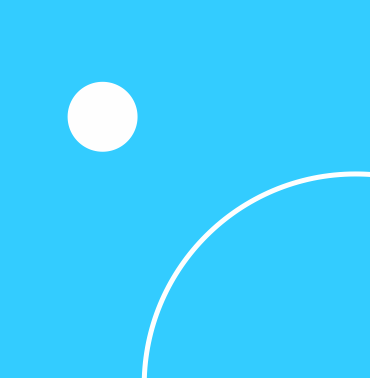 TheFakePost

@TheFakePostoffical
Build your own Twitter Post now! Check it out @TheFakePost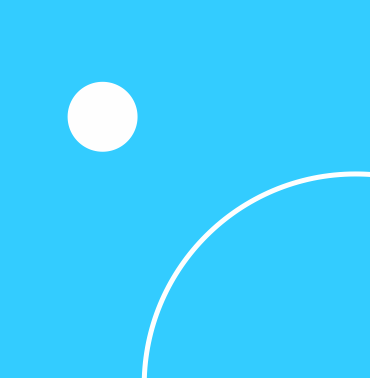 Social Media has become the most popular medium of communication now. It has provided every person with freedom of speech and the ultimate liberty to express themselves. It is a platform that connects a layman with a celebrity, a supporter to a political leader, and has become the voice of the miserable. But the question here is, what benefits can you gather from social media or how can you utilize it for useful purposes.
People use fake tweet generator for entertainment purpose
In terms of Entertainment, twitter post mockup is one of thing these days that people are using for entertainment throughout the whole world. There is an enormous increase in the demand for mobile phones has been seen just because of social media. Everyone is into his mobile phone reading content for entertainment and fun purpose.Twitter is widely used in social media, and people get entertainment from twitter post. People generate fake tweet (PC) by using fake tweet maker. You can share these posts with your friends and family and can prank!. Thefakepost provides you great ideas for Generating tweet for fun & entertainment.
Advertisement and Marketing through twitter tweet
Social Media is the only place where you can find almost everyone in this world. That makes it the number one place for advertisement and marketing for all brands and companies.Twitter is also used for advertisement and marketing. Generate fake tweet by using twitter tweet creator, the best method for the advertisement of your brand and running paid ads. You can generate your tweet of some celebrity and can encourage your products and brands by using generate tweet fake.
Use twitter post generator for networking
When you want to reach the large audience the most important thing that a business owner can do is networking. Twitter tweet is one of the most popular medium of social networking. You can connect with various types of people and get in touch with some like-minded people. By creating tweet simulator businesses are growing to an enormous size with the help of social media by just doing networking. By using this Fake tweet generator, you can collaborate with people belonging to different fields and this collaboration can prove beneficial for your business. One wonderful feature of generate fake tweet is groups and pages that act as places for like-minded people to gather and share their thoughts.
Enhance comunication skills through fake tweet generator
One of the most popular aim of using twitter tweet creator is to educate people how to communicate through social media and how can you improve skills of communication. Especially in Schools & college twitter post simulatoris widley used.
Learning digital content marketing is never easy.Choosing right sentences along right images needs practice. So you can not afford to do this practice and learn by posting actucal content on social media and spend money on advertisement. Digital content marketing has been never easy. A decade ago, this term was not in discussion. But as of today its very common and without digital content marketing, any business can survive. So marketing department need to move to digital platforms. But to train their staff they can not put them in real environment by investing money on advertisement. So TheFakePost provides social media simulators, which you can use to train your staff and students by creating marketing content without actually positing on social media. We have developed a very easy and fast tweet simulator. Which you can use and make best marketing posts to bring smiles and bag some gags.
. Upload profile picture , Make a screen-shot as you like with our tool and astonish your friends. Use our  Twitter Tweet Generator Online & Simulator and generate marketing content. Its easy to use and very simple, but having latest Twitter layout and design as well as icons and buttons. You can also generate Twitter comments by our  Tweet comments generator.
Use Twitter Tweet with comments for Schools
Teachers can create fictional tweets. Students could be asked by teachers;
What are the most important people in this post?
What was their most important moment within the post?
What particular keywords would they use within their comment?
What hashtag could they maybe use at the end of the message?